Faculty in the Department of Pharmaceutical Sciences (PSC) engage in a wide range of newsworthy research projects.
Recent Department News: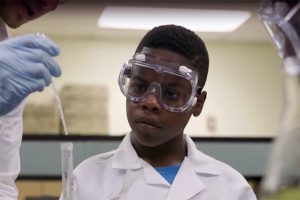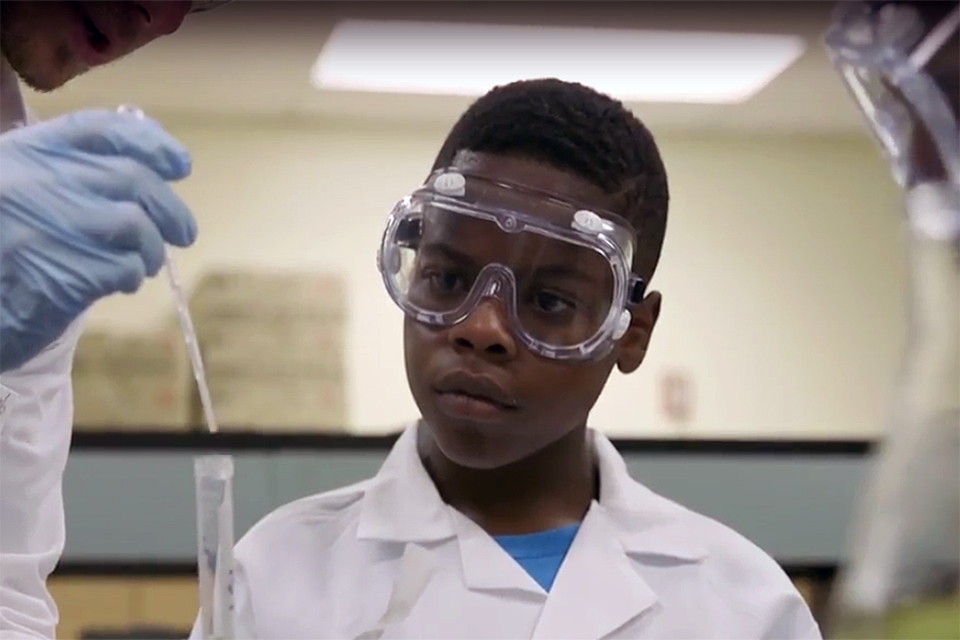 Pharmaceutical Sciences Takes Center Stage for University's CURE Scholars
Date Published: July 28, 2017Local middle school students gain hands-on experience conducting fun-filled science experiments under supervision of faculty at the School of Pharmacy.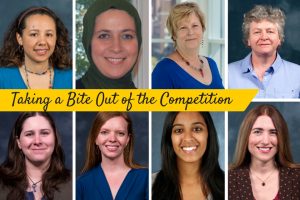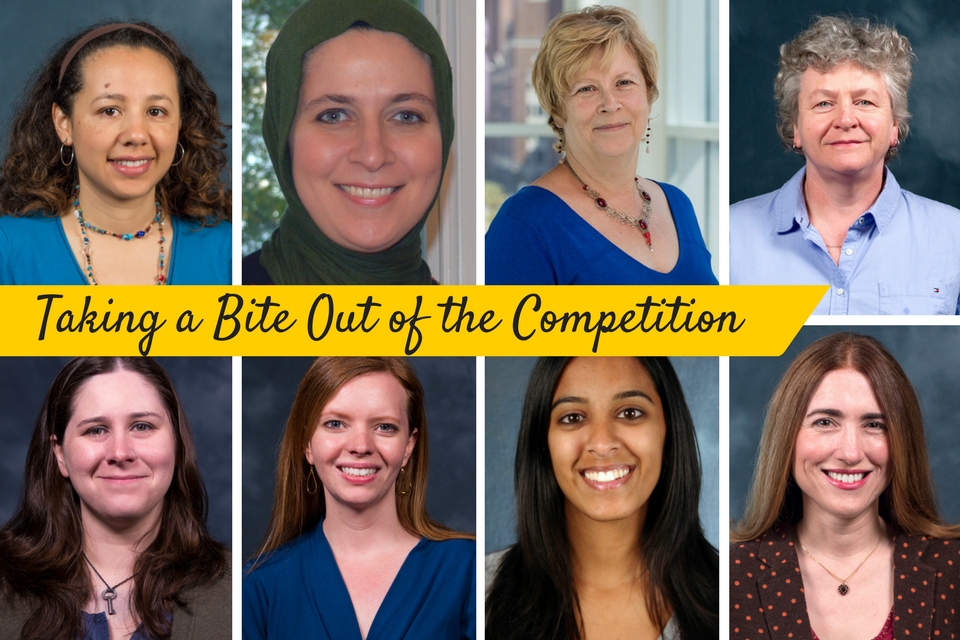 Shark Tank Competition Celebrates Pharmapreneurial Innovation at the School
Date Published: July 21, 2017Three winning teams awarded $50,000 to help support pioneering projects in each of the School's departments.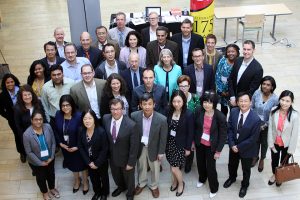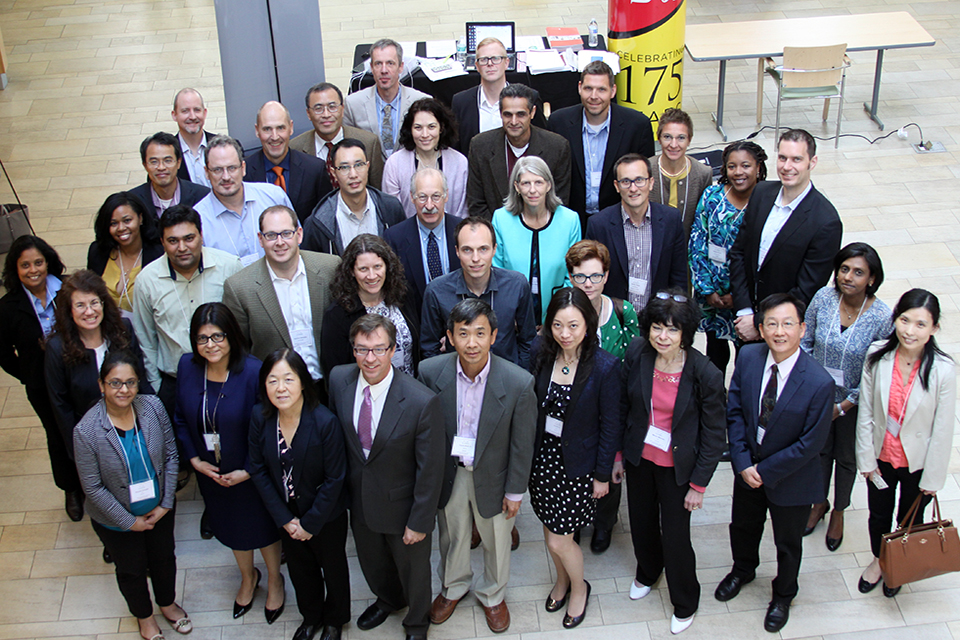 CERSI Conference Shows Quality is Key in Patient-Centric Drug Development
Date Published: June 27, 2017Researchers discuss how to leverage a variety of dissolution and translational modeling strategies to ensure patients continue to have access to safe, effective medications.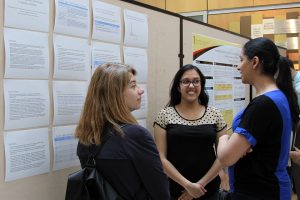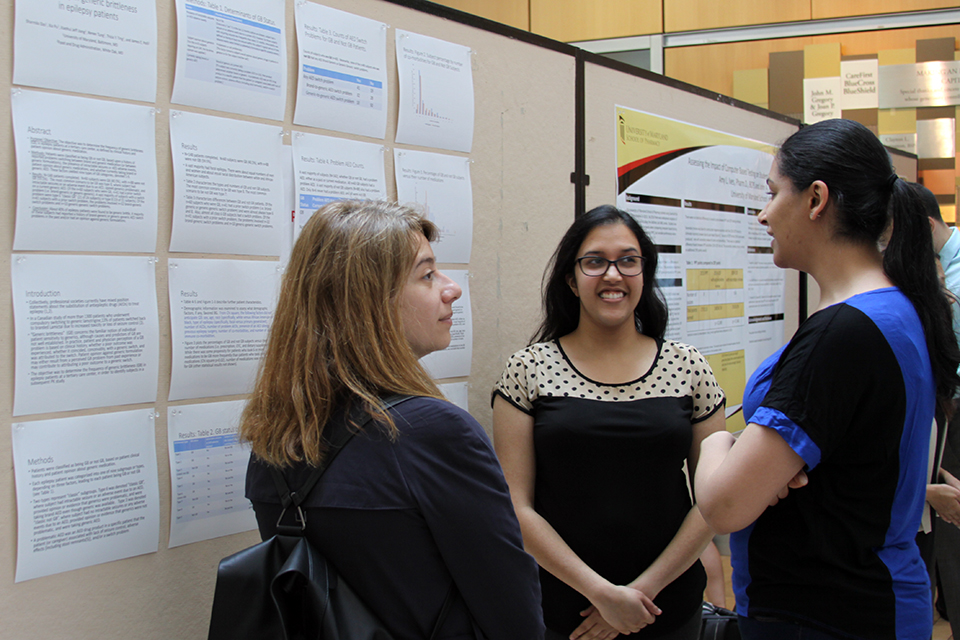 SOP's Annual Research Day Showcases Students and Trainees' Work
Date Published: April 26, 2017Day-long event featured the School's annual Andrew G. DuMez Memorial Lecture and offered opportunities for participants to network with potential collaborators.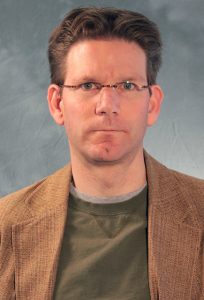 Study Links Common Gene Mutation to Increased Risk for Large Artery Stroke
Date Published: March 31, 2017Dr. Patrick Wintrode collaborates on multinational study tracing a once-thought "silent" mutation to an increased risk for large artery stroke.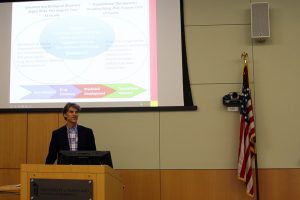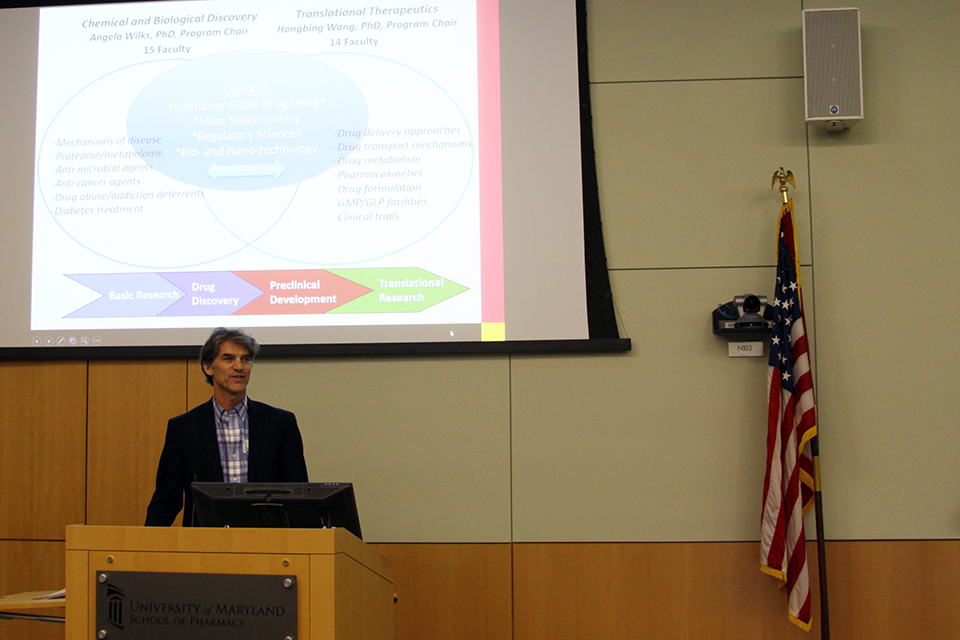 School of Pharmacy, Hopkins Partner to Host Joint Drug Discovery Symposium
Date Published: March 16, 2017Event brings together top researchers from two of Baltimore's premier academic institutions.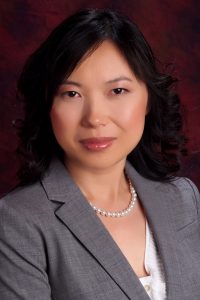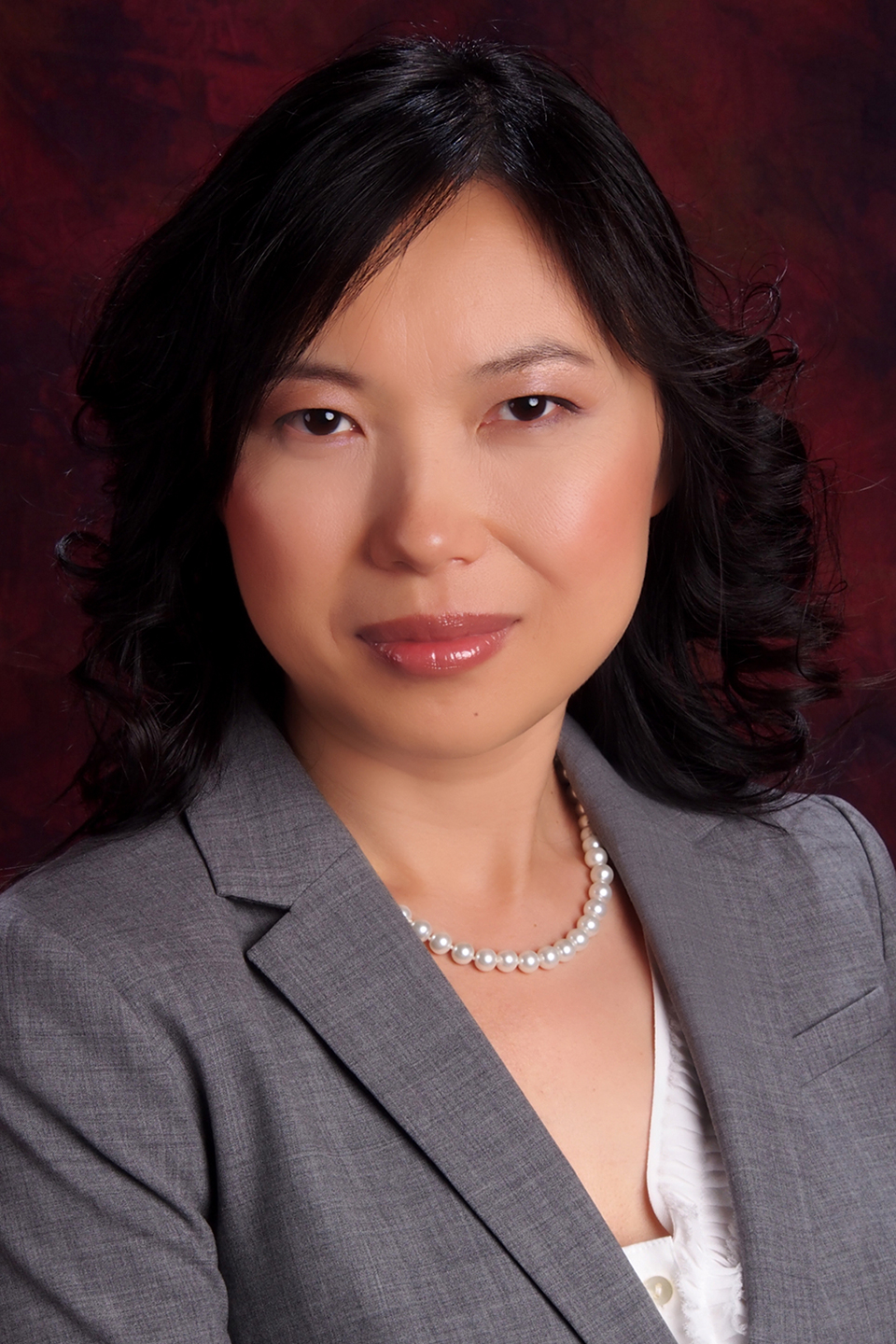 Study Sheds Light on Critical Transporter Activation Mechanism
Date Published: March 6, 2017Findings published by Dr. Jana Shen and colleagues illustrate the power of molecular simulations to help researchers better understand key atomic-level changes.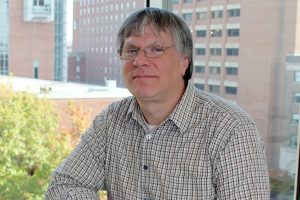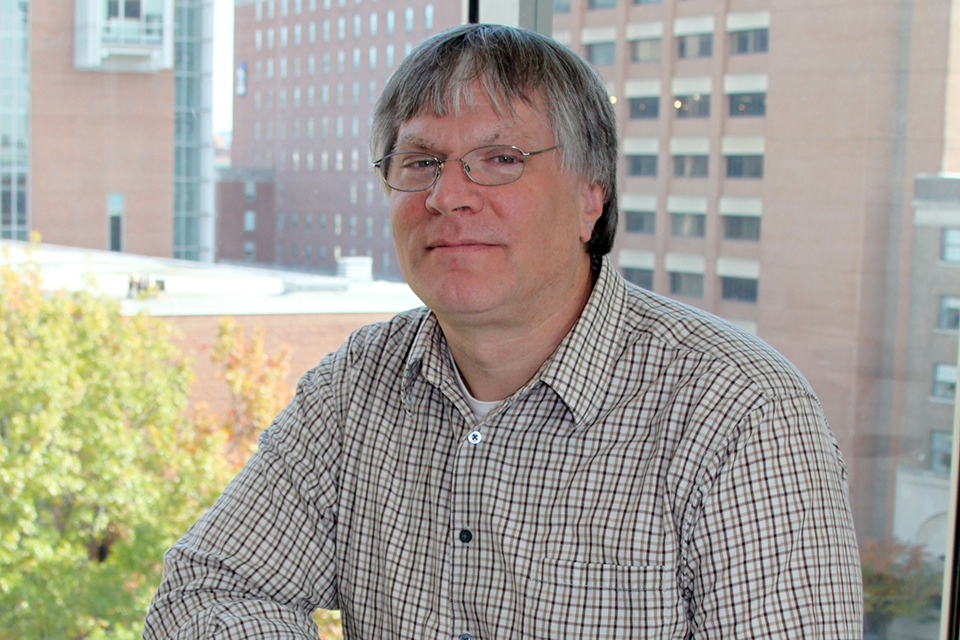 School of Pharmacy Joins National Institute for Biopharmaceuticals Manufacturing
Date Published: January 18, 2017Multimillion-dollar initiative will help bring safe biopharmaceutical products to market faster and develop workforce training programs for the biopharmaceutical field.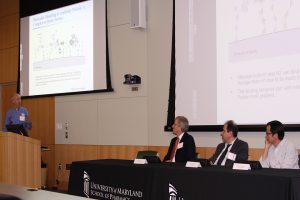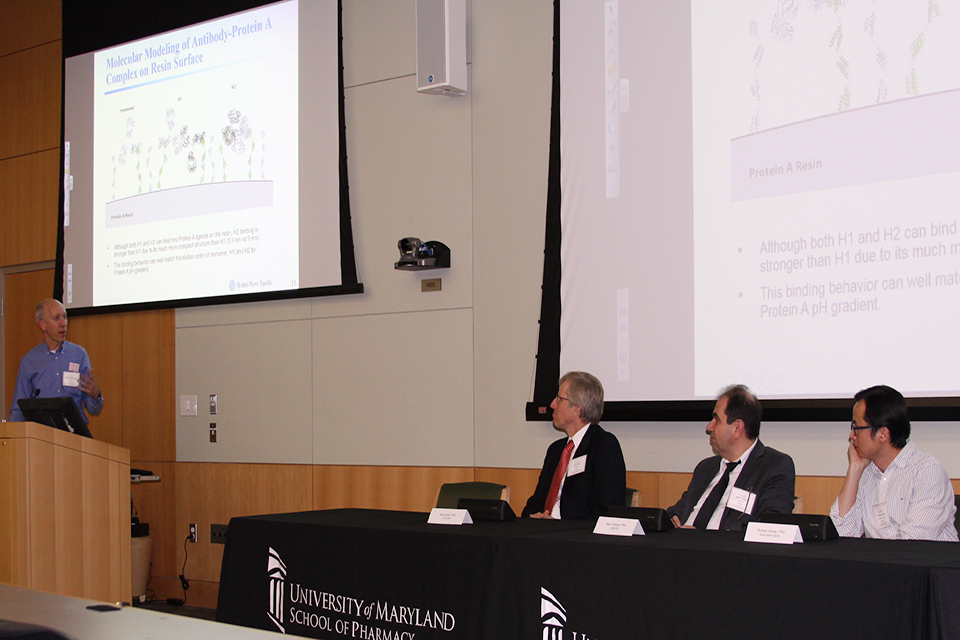 CERSI Conference Explores Methods to Measure Protein Aggregation
Date Published: January 12, 2017Researchers from academia, government, and industry examine both established and emerging techniques to detect protein aggregation in biologic drug products.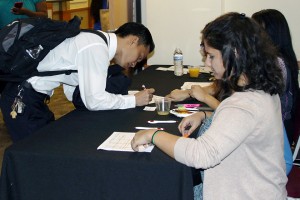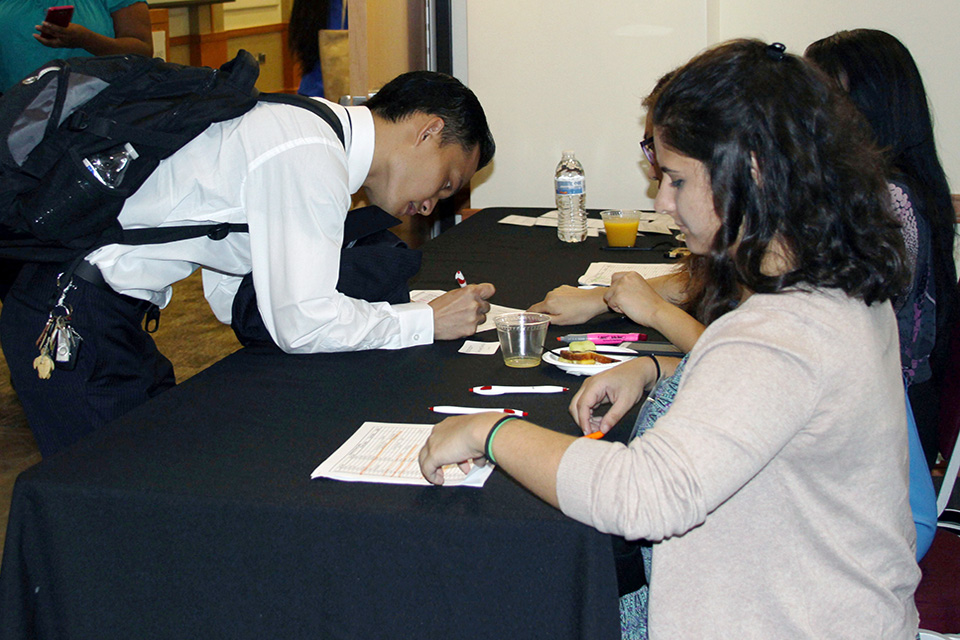 SOP Hosts Orientation to Welcome Incoming Students
Date Published: August 22, 2016Fun, informative activities help students become familiar with the School and campus community, while setting expectations for the coming year.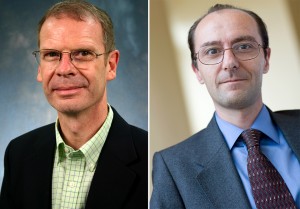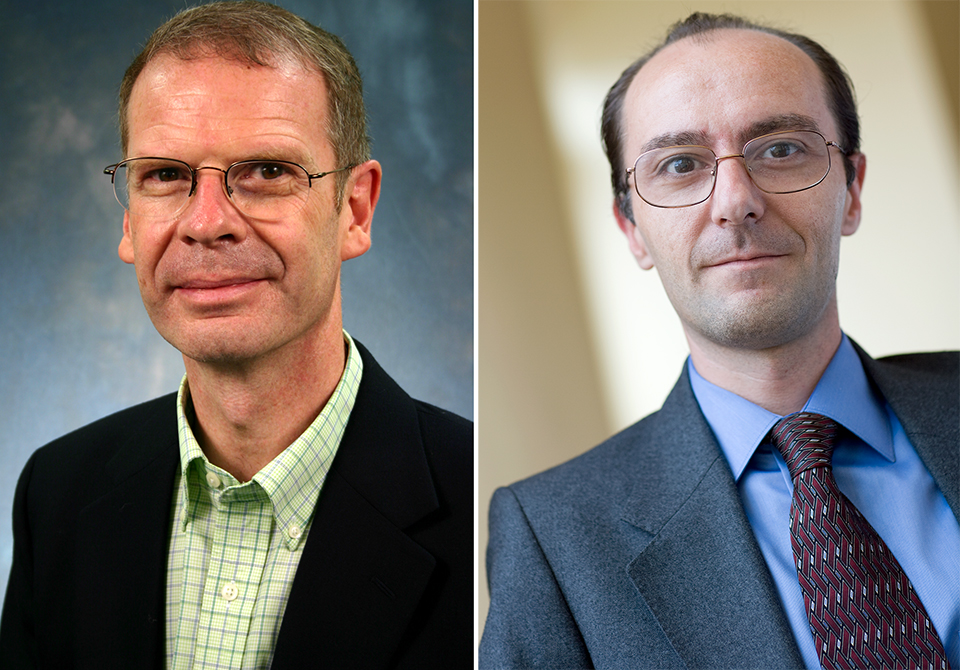 Eddington Names New Associate Dean for Academic Affairs
Date Published: July 15, 2016Dr. Richard Dalby steps down as associate dean for academic affairs; former chair of the Department of Pharmaceutical Sciences named as successor.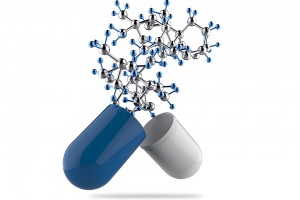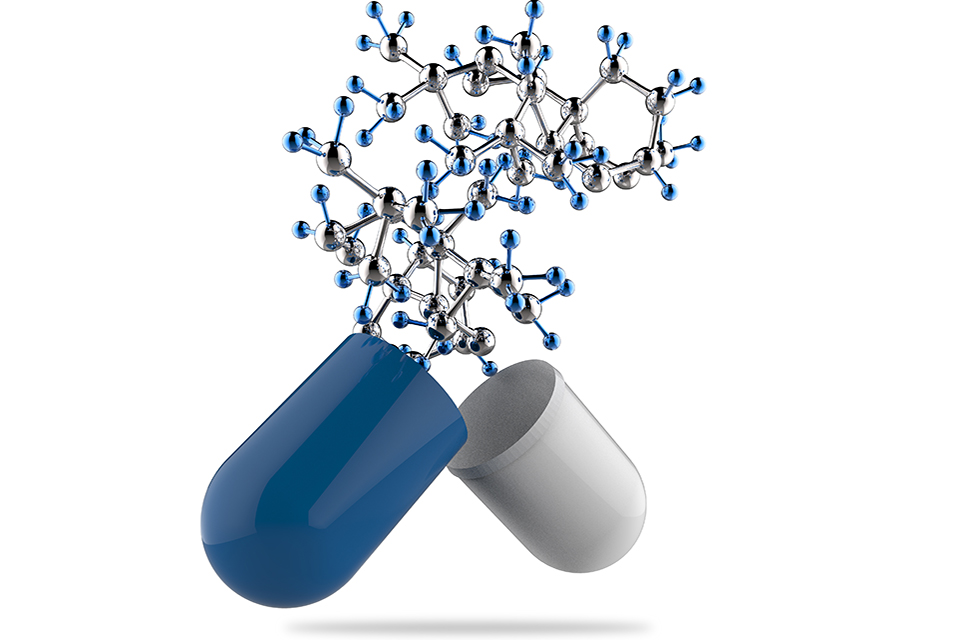 Symposium Showcases Latest Advances in Computer-Aided Drug Design
Date Published: June 9, 2016Presentations delivered by leaders across academia and industry highlight new methods and approaches to drug design that attendees can apply in their laboratories.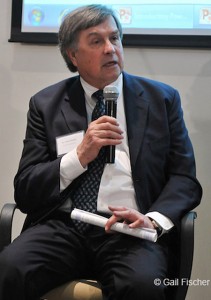 Grollman Lecture Spotlights New Developments in Nanomedicine
Date Published: May 27, 2016Speakers Justin Hanes, PhD, and Francis C. Szoka, PhD, discuss how recent advancements in the field of nanomedicine are impacting drug development and delivery, as well as ongoing research in their labs.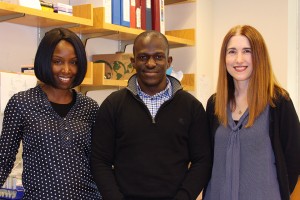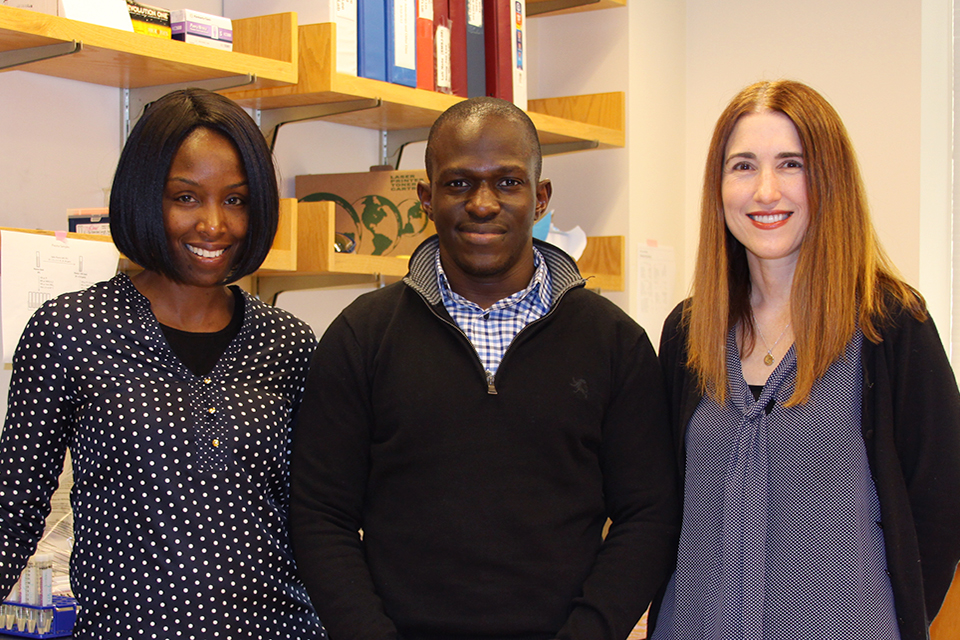 Student Pharmacists Awarded Prestigious MedImmune Fellowships
Date Published: May 16, 2016Fellowships will provide students with the hands-on experience and leadership skills needed to pursue careers in clinical drug development.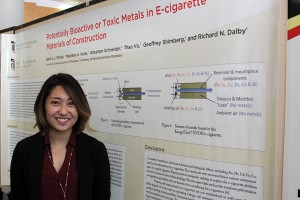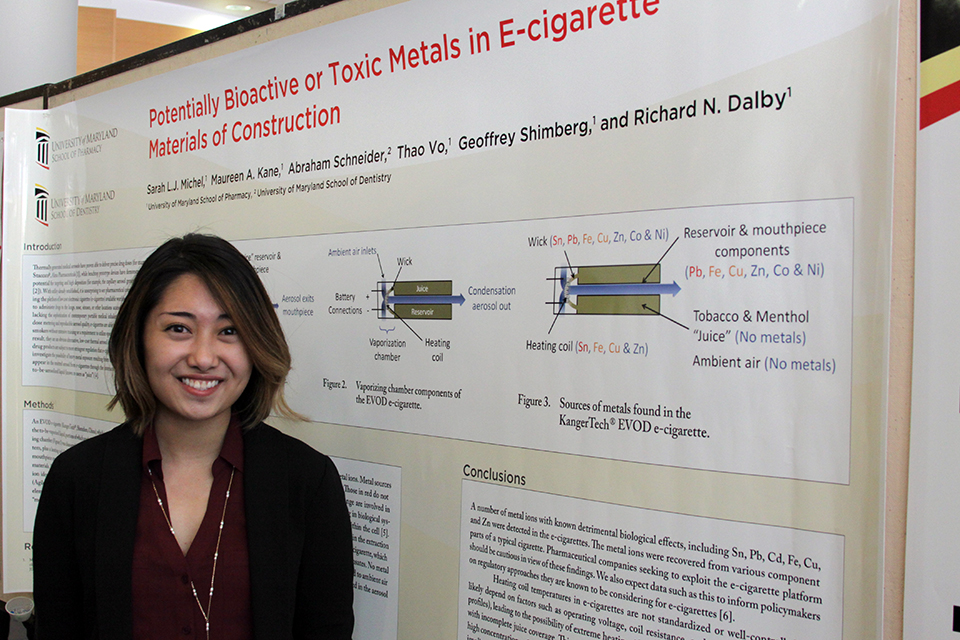 Annual Event Spotlights SOP's Up-and-Coming Researchers
Date Published: April 22, 2016Research Day offers an opportunity for students and trainees to showcase their current research and network with potential collaborators.
More Department News:
Please visit the department news archive to explore stories that highlight past pharmaceutical sciences research projects and initiatives led by faculty in PSC.