For your convenience, information about the School's location and nearby accommodations is provided below.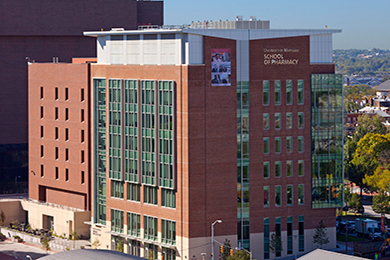 Location:
The course will be hosted at the University of Maryland School of Pharmacy, located at 20 N. Pine Street in Baltimore, MD. We recommend that students acquire accommodations at hotels near the School. The School of Pharmacy is located on the west side of Baltimore, within walking distance or a short drive from the Inner Harbor, which offers lodging, dining, recreation, and shopping options. Baltimore can be accessed from the BWI Thurgood Marshall International Airport or Amtrak through Pennsylvania Station.
Accommodations:
Students are responsible for their own hotel arrangements. There are a number of hotels located near the School of Pharmacy, including:
Baltimore Marriott Inner Harbor at Camden Yards
110 S. Eutaw Street
Baltimore, MD
(410) 962-0202
Hampton Inn-Downtown Convention Center
550 Washington Boulevard
Baltimore, MD
(410) 685-5000
Hilton Baltimore Hotel
401 W. Pratt Street
Baltimore, MD
(443) 573-8700
There are a number of additional local hotels that offer preferred rates for individuals visiting the Univeristy of Maryland, Baltimore (UMB) campus. Information about those hotels, including current rates and how to make a reservation, can be found on the campus website.
If you have trouble with this, please contact us at shortcourse@rx.umaryland.edu, and we will contact the hotel on your behalf after you have registered for the course.