Faculty and student practice activities are making headlines at the University of Maryland School of Pharmacy.
Recent Practice News: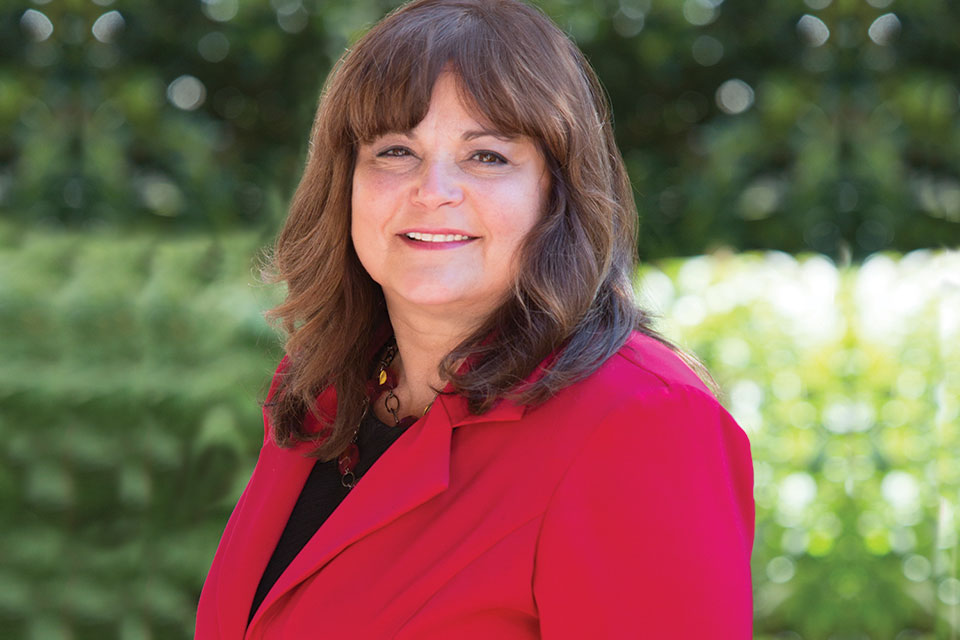 SOP's Rodriguez de Bittner Installed as Trustee for American Pharmacists Association
Date Published: April 11, 2018New role offers opportunity to help the association achieve its mission to lead the pharmacy profession and equip members for their role as the medication expert in team-based, patient-centered care.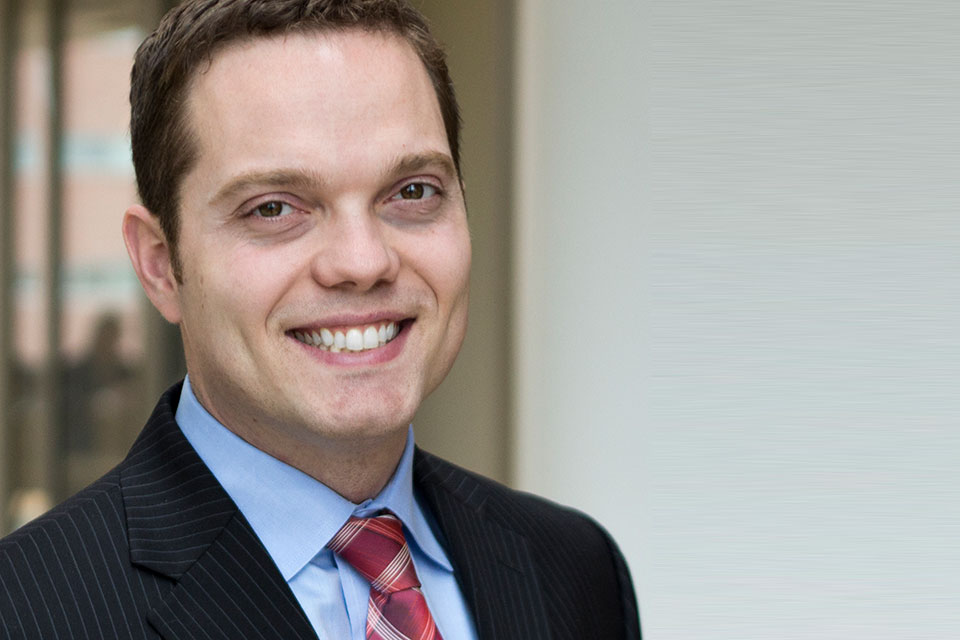 SOP's Mattingly Named Speaker-Elect for American Pharmacists Association
Date Published: April 4, 2018Dr. Joey Mattingly will preside over the association's House of Delegates and serve as a member of its Board of Trustees during three-year appointment.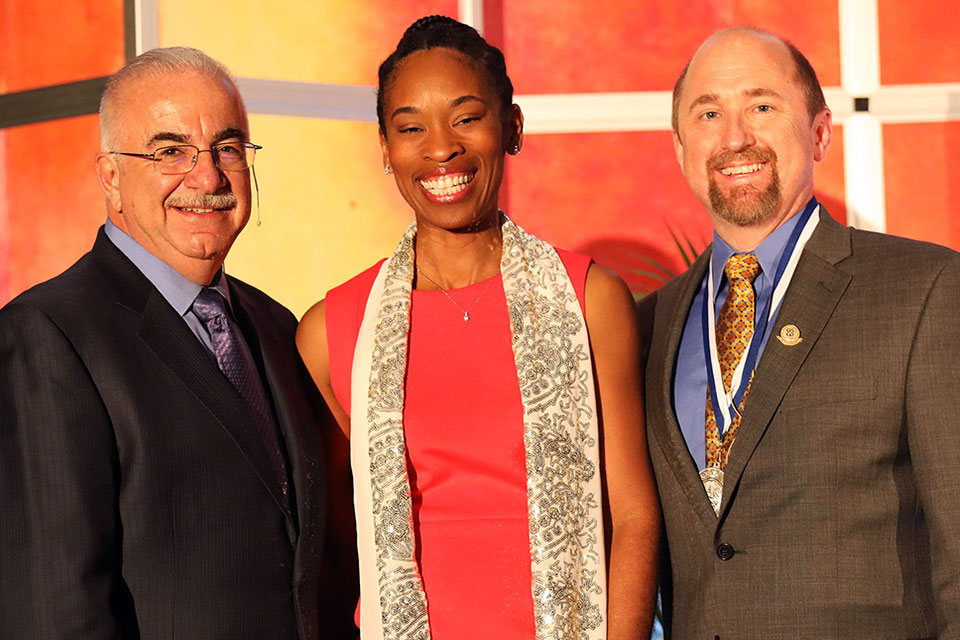 SOP's Whittaker Receives National Consultant Pharmacy Award
Date Published: January 24, 2018The Armon Neel Senior Care Pharmacist Award recognizes geriatric pharmacists who consistently exemplify the ideals of the senior care pharmacist and contribute significantly to the goals of ASCP.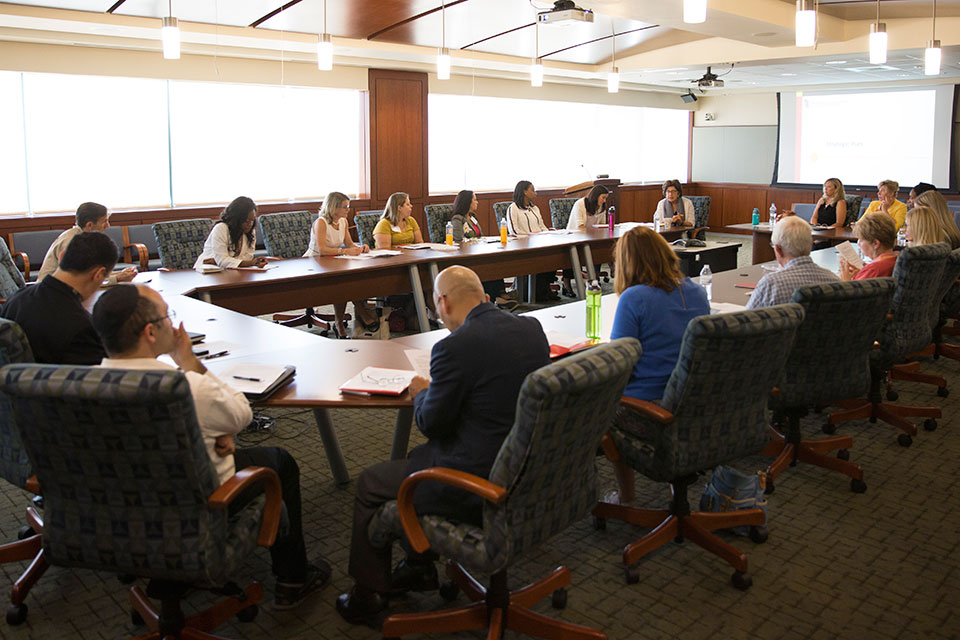 Lamy Center Names Inaugural Champions
Date Published: December 15, 2017New coalition will help the Center advance its mission and develop clinical and educational initiatives to improve geriatric care across the state of Maryland and beyond.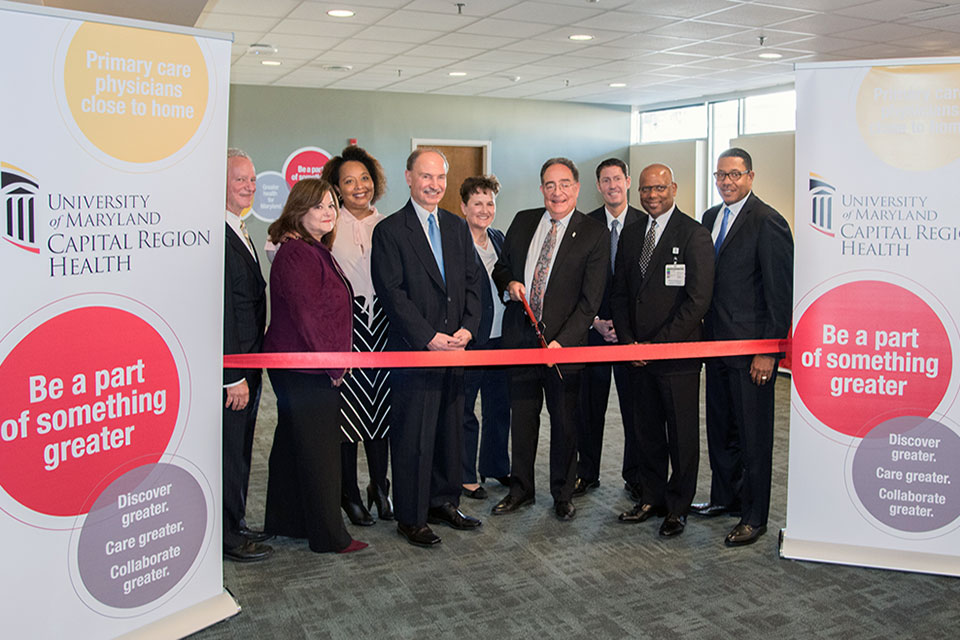 UMB Opens Interprofessional Clinic in Prince George's County
Date Published: December 12, 2017The schools of pharmacy, nursing, social work, and law at the University of Maryland, Baltimore are collaborating at a clinic that improves continuity of care for patients discharged from UM Prince George's Hospital Center.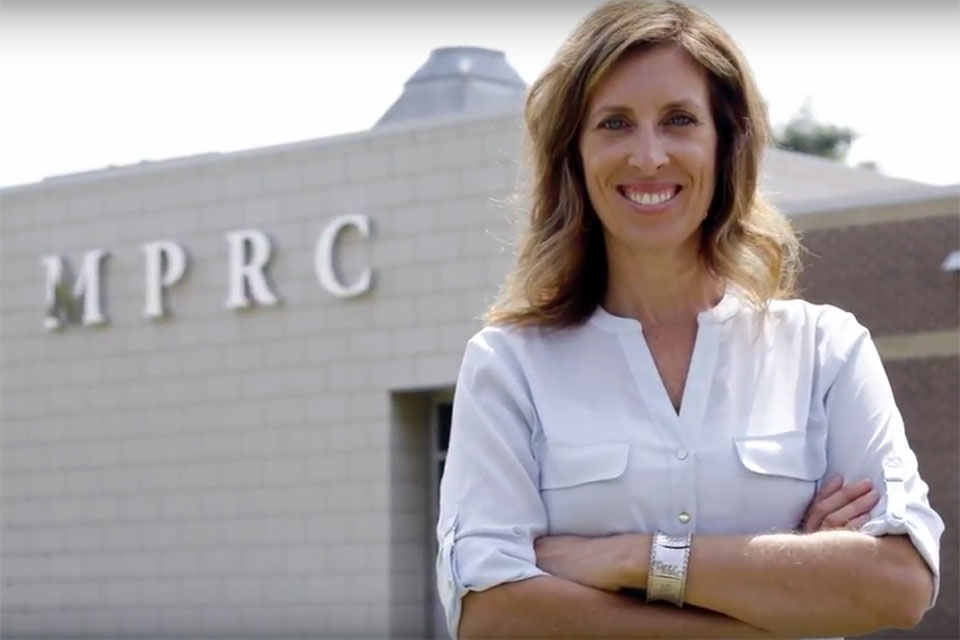 Prestigious Award Honors UM Pharmacist's Innovative Research
Date Published: December 11, 2017The Brain & Behavior Research Foundation recognizes Dr. Deanna Kelly with its 2017 Maltz Prize for Outstanding Achievement in Schizophrenia Research.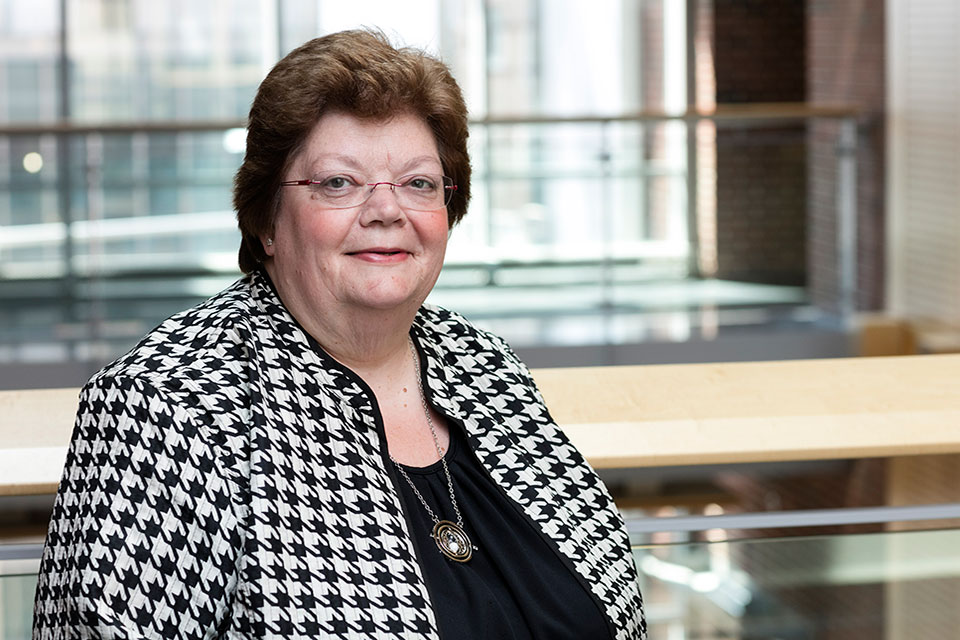 SOP's McPherson Named Visionary in Hospice and Palliative Medicine
Date Published: November 21, 2017American Academy of Hospice and Palliative Medicine honors leaders in the specialty.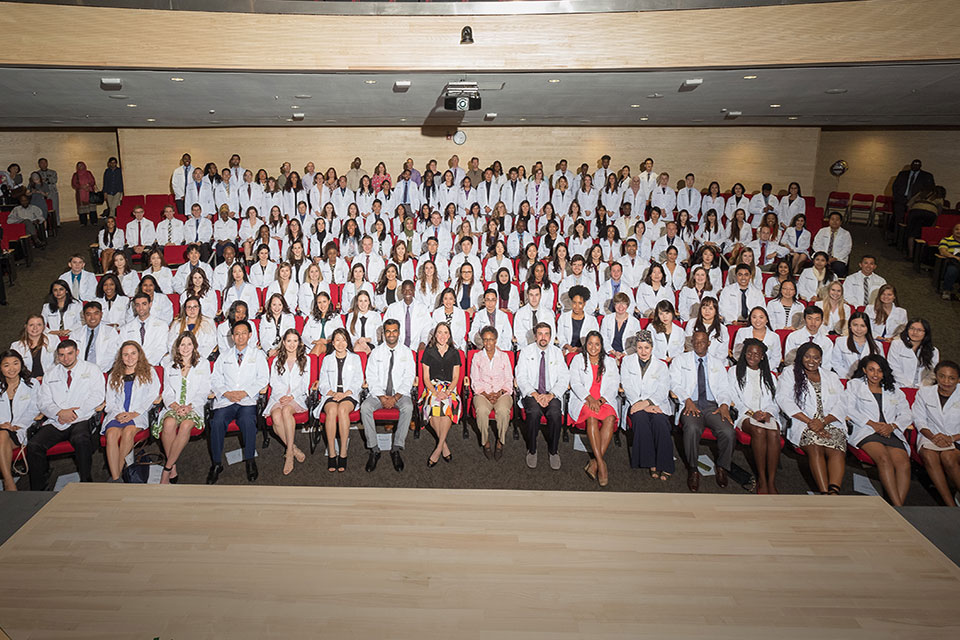 White Coat Ceremony Welcomes Class of 2021 to Pharmacy Profession
Date Published: September 25, 2017Time-honored tradition emphasizes the importance of professionalism and celebrates the start of the Class's journey as student pharmacists.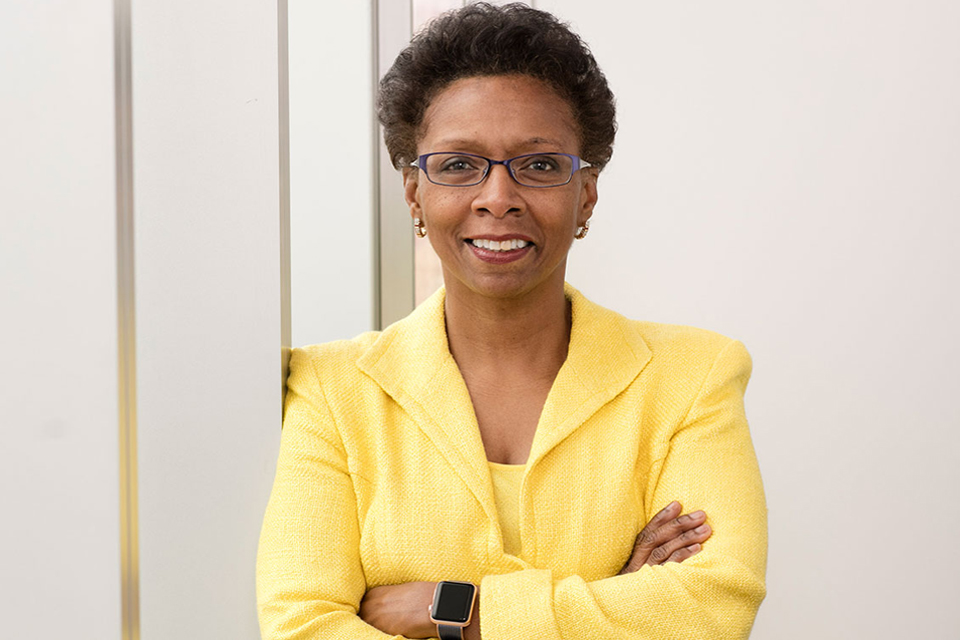 Dean Eddington Delivers 2017 State of the School Address
Date Published: September 21, 2017Address spotlights the School of Pharmacy's recent achievements in the areas of pharmacy education, scientific discovery, patient care, and community engagement.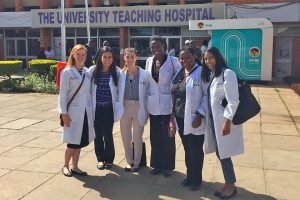 SOP Faculty, Students Assess Antimicrobial Stewardship Practices in Zambia
Date Published: September 14, 2017Project led by Dr. Emily Heil addresses critical global health need and establishes new research and education opportunities for student pharmacists.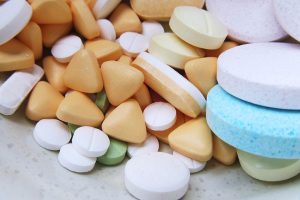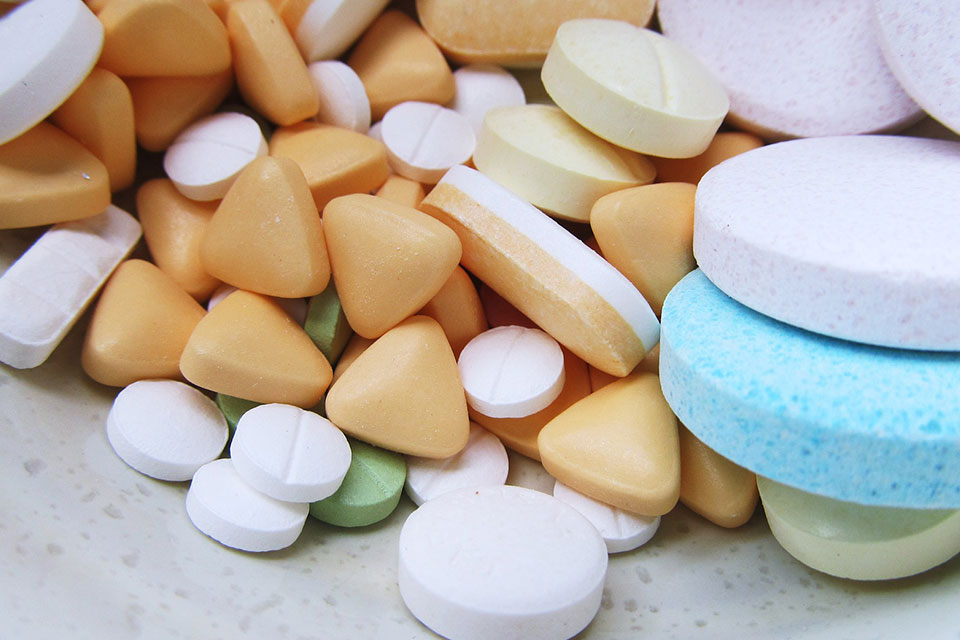 SOP, UCSF Partner for New Initiative on Pediatric Drug and Device Development
Date Published: September 11, 2017Partnership will facilitate the development of therapeutics for pediatric patients and provide research and education opportunities for faculty, students, and trainees.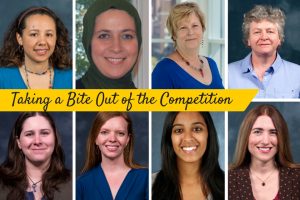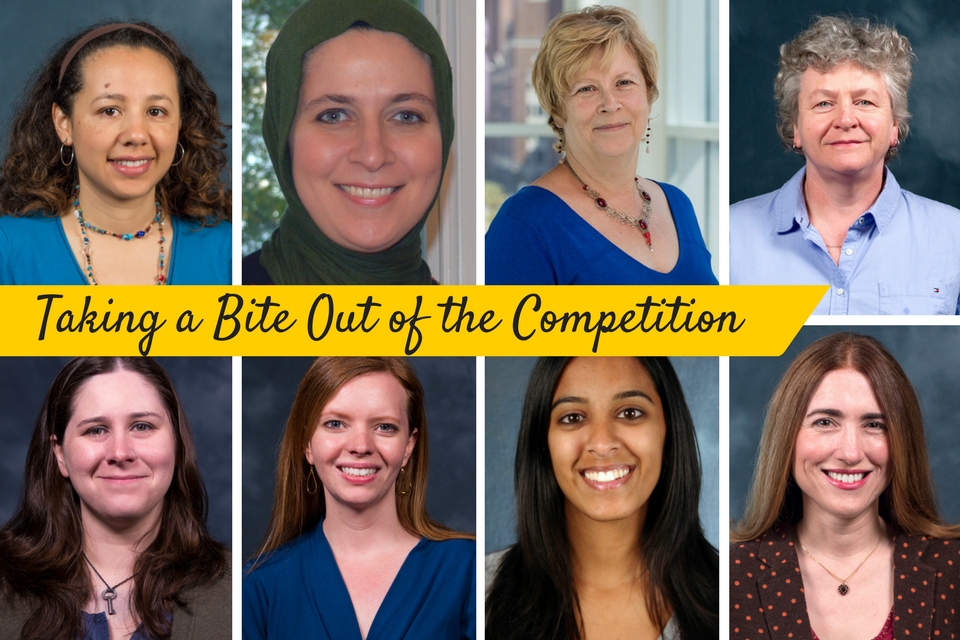 Shark Tank Competition Celebrates Pharmapreneurial Innovation at the School
Date Published: July 21, 2017Three winning teams awarded $50,000 to help support pioneering projects in each of the School's departments.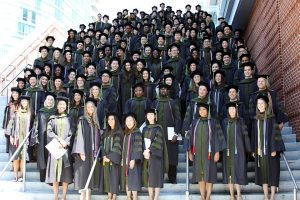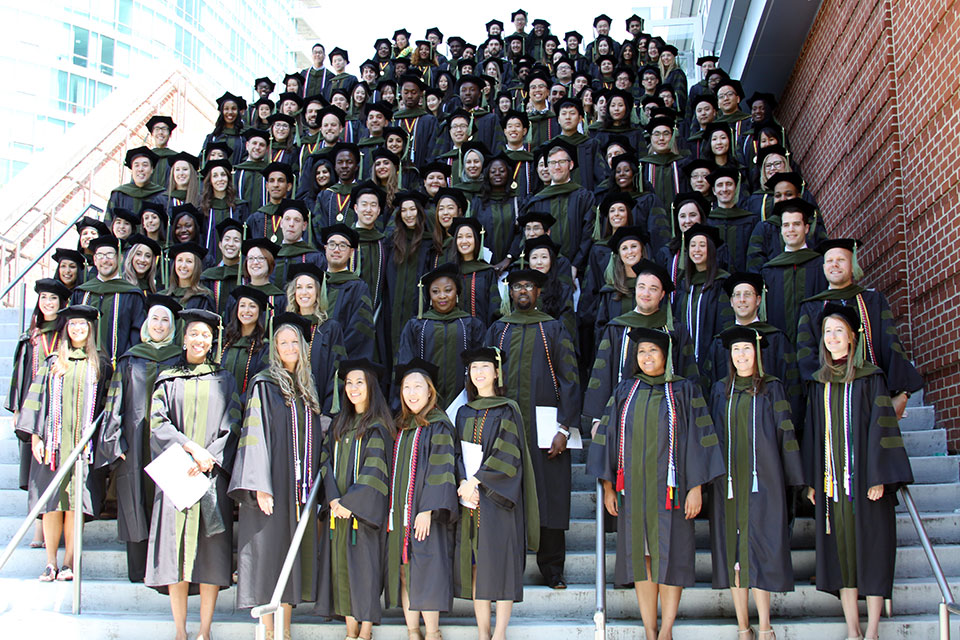 School of Pharmacy Celebrates the Class of 2017 at Convocation
Date Published: May 19, 2017More than 200 PharmD and graduate students receive degrees and embark on the next phase of their lives.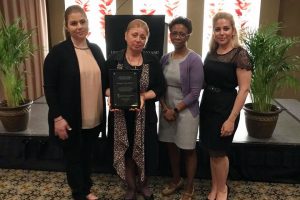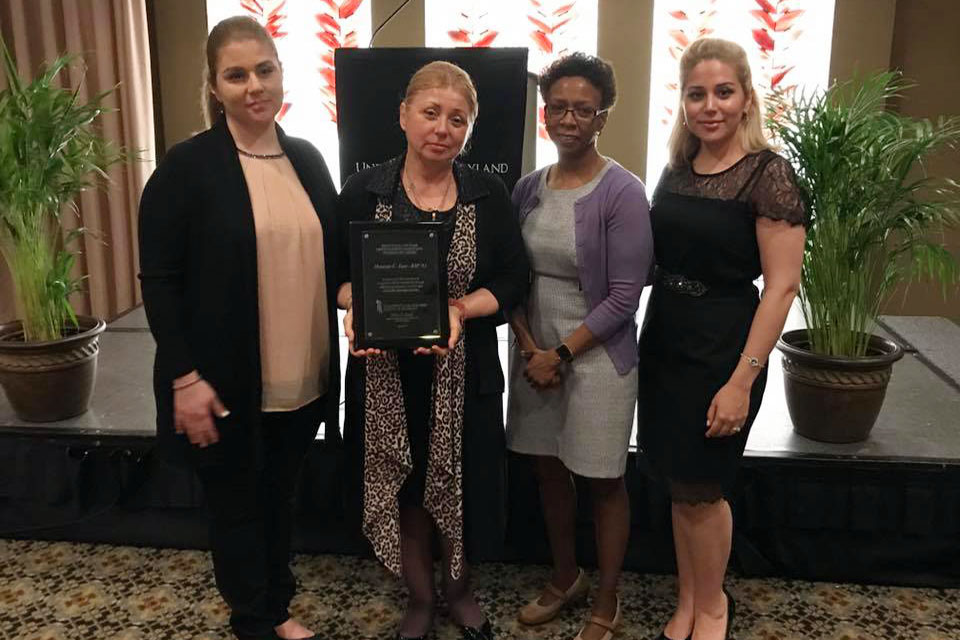 Kensington Pharmacist Posthumously Inducted into Dean's Hall of Fame
Date Published: May 18, 2017School of Pharmacy alumnus and independent pharmacy owner Huseyin Tunc honored for his entrepreneurial spirit and dedication to helping patients.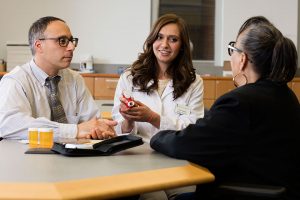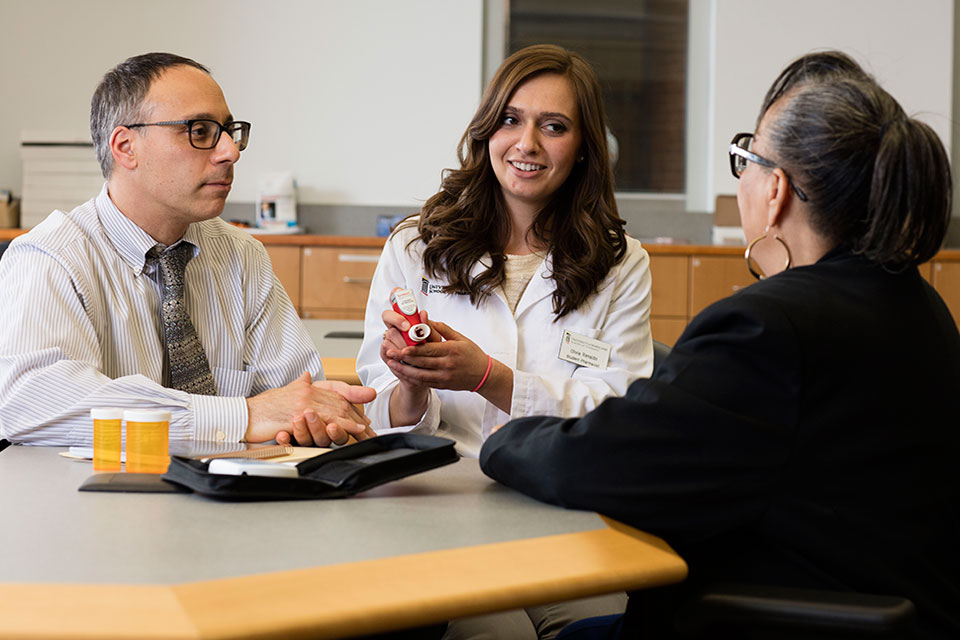 SOP Partners with UM Quality Care Network to Expand Pharmacy Services
Date Published: May 16, 2017Collaboration will allow pharmacists from the School to provide services and medication management support to approximately 125,000 patients.
More Practice News:
Please visit the practice news archive to explore stories that highlight the previous practice initiatives led by faculty at the School of Pharmacy.