Faculty and students at the University of Maryland School of Pharmacy engage in a wide range of newsworthy research projects.
Recent Research News: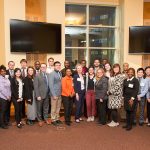 SOP Hosts Evening Reception for Scholarship Donors and Recipients
Date Published: February 17, 2017Event brings together some of the School's most dedicated donors and the students who have benefitted from their generosity.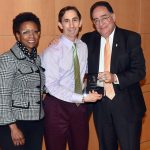 SOP's Mullins Honored with University Diversity Award
Date Published: February 8, 2017Award recognizes the efforts of Dr. Daniel Mullins and the PATIENTS program to support diversity and inclusiveness in clinical studies.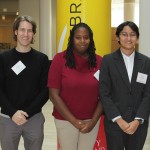 Talent Competition Highlights Student Innovation in Regulatory Science
Date Published: February 3, 2017First-ever undergraduate competitor takes the gold for project to develop a universal labeling system for hazardous drugs.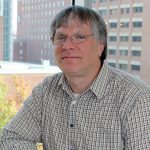 School of Pharmacy Joins National Institute for Biopharmaceuticals Manufacturing
Date Published: January 18, 2017Multimillion-dollar initiative will help bring safe biopharmaceutical products to market faster and develop workforce training programs for the biopharmaceutical field.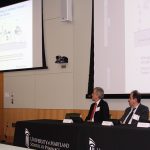 CERSI Conference Explores Methods to Measure Protein Aggregation
Date Published: January 12, 2017Researchers from academia, government, and industry examine both established and emerging techniques to detect protein aggregation in biologic drug products.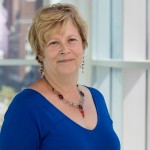 Simoni-Wastila Gets Personal During Founders Week Lecture
Date Published: December 1, 2016Celebrated pharmaceutical health services researcher examines how personal passions have helped fuel her remarkable career.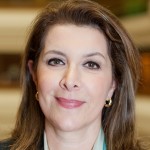 SOP's Shaya Awarded $1.5 Million Behavioral Health Administration Contract
Date Published: October 26, 2016Contract will support new educational programs and trainings designed to curtail prescription drug abuse among young adults across the state of Maryland.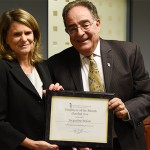 SOP's Milani Named University's October Employee of the Month
Date Published: October 18, 2016Director of the School's Pharmaceutical Research Computing (PRC) center honored for her "can-do" attitude and efforts to streamline center processes.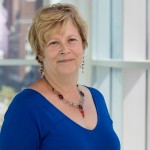 Simoni-Wastila Named 2016 Founders Week Researcher of the Year
Date Published: October 12, 2016Linda Simoni-Wastila, BSPharm, MSPH, PhD, professor and Parke-Davis Chair in Geriatric Pharmacotherapy, recognized for her research on drug abuse and mental health in vulnerable populations.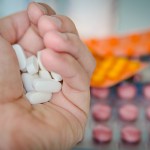 Study Shows Significant Increase in Prescribed Stimulant Use Among Adults
Date Published: September 20, 2016Prescription stimulant use among privately insured adults, particularly women, outpaced use among children and adolescents from 2010 to 2014.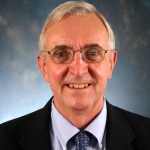 Study Finds Medicare MTM Program Enrollment Varies with Eligibility Criteria
Date Published: September 9, 2016A drug plan with the most restrictive eligibility criteria enrolled just 0.2 percent of beneficiaries compared to another plan with more generous eligibility criteria, which enrolled 57 percent of its beneficiaries.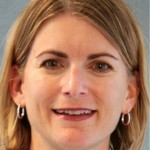 Lamy Center Announces Transitions in Leadership
Date Published: September 2, 2016Drs. Nicole Brandt, Linda Simoni-Wastila, and Chanel Whittaker will continue the Center's legacy of improving drug therapy for older adults.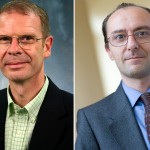 Eddington Names New Associate Dean for Academic Affairs
Date Published: July 15, 2016Dr. Richard Dalby steps down as associate dean for academic affairs; former chair of the Department of Pharmaceutical Sciences named as successor.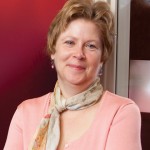 New Study Finds Depression Linked to Reduced COPD Medication Adherence
Date Published: July 12, 2016Dr. Linda Simoni-Wastila publishes first study documenting the underlying role of depression on reduced medication adherence in older adults with chronic obstructive pulmonary disease (COPD).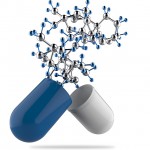 Symposium Showcases Latest Advances in Computer-Aided Drug Design
Date Published: June 9, 2016Presentations delivered by leaders across academia and industry highlight new methods and approaches to drug design that attendees can apply in their laboratories.
More Research News:
Please visit the research news archive to explore stories that highlight the previous research projects and initiatives led by faculty at the School.