Faculty and student practice activities are making headlines at the University of Maryland School of Pharmacy.
Recent Practice News: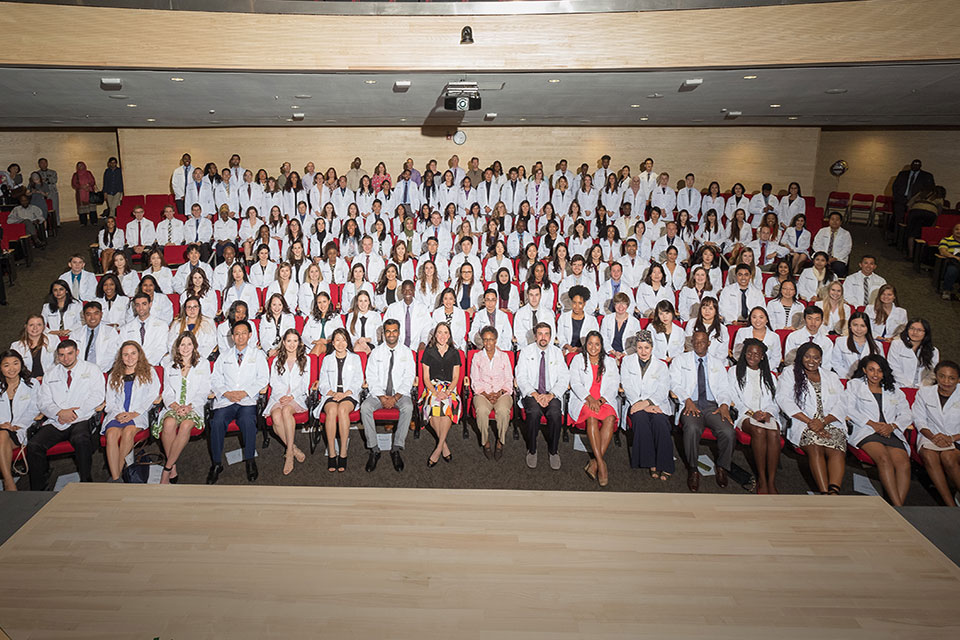 White Coat Ceremony Welcomes Class of 2021 to Pharmacy Profession
Date Published: September 25, 2017Time-honored tradition emphasizes the importance of professionalism and celebrates the start of the Class's journey as student pharmacists.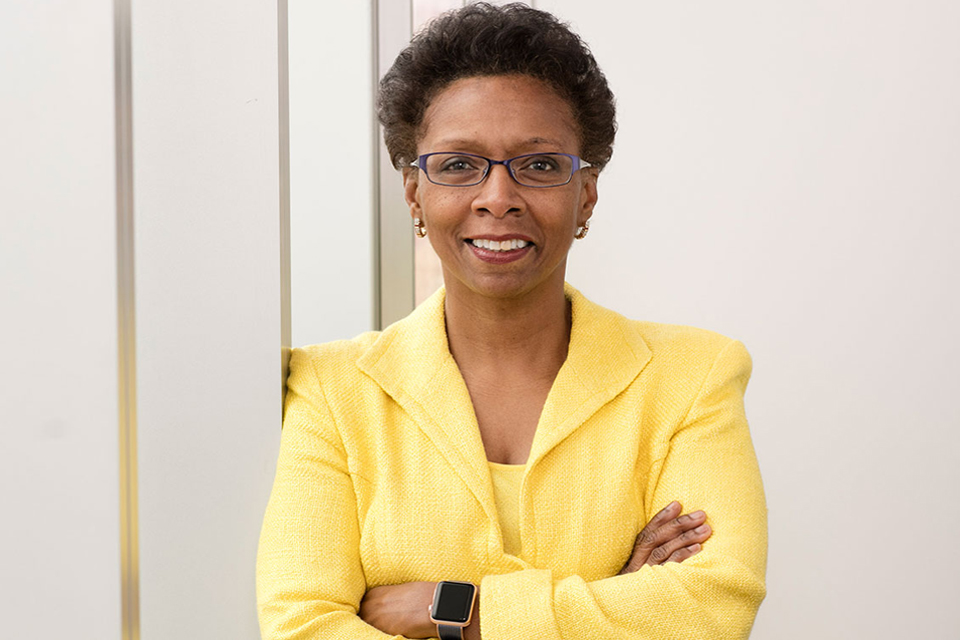 Dean Eddington Delivers 2017 State of the School Address
Date Published: September 21, 2017Address spotlights the School of Pharmacy's recent achievements in the areas of pharmacy education, scientific discovery, patient care, and community engagement.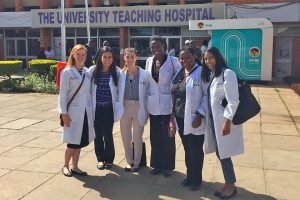 SOP Faculty, Students Assess Antimicrobial Stewardship Practices in Zambia
Date Published: September 14, 2017Project led by Dr. Emily Heil addresses critical global health need and establishes new research and education opportunities for student pharmacists.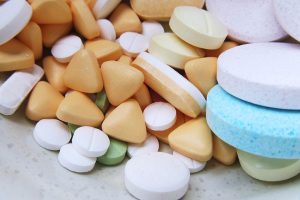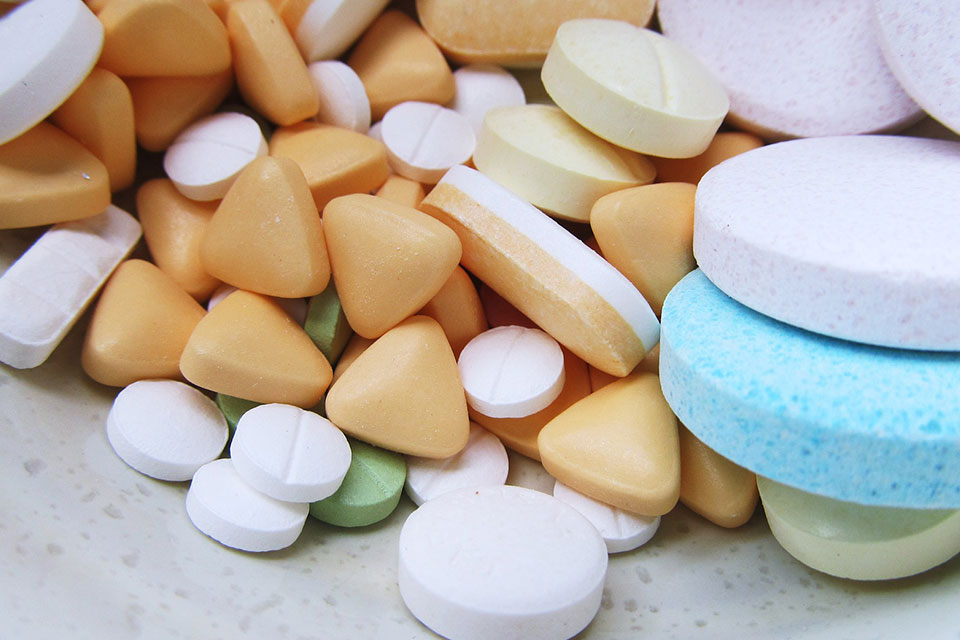 SOP, UCSF Partner for New Initiative on Pediatric Drug and Device Development
Date Published: September 11, 2017Partnership will facilitate the development of therapeutics for pediatric patients and provide research and education opportunities for faculty, students, and trainees.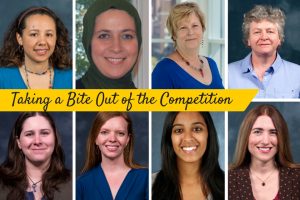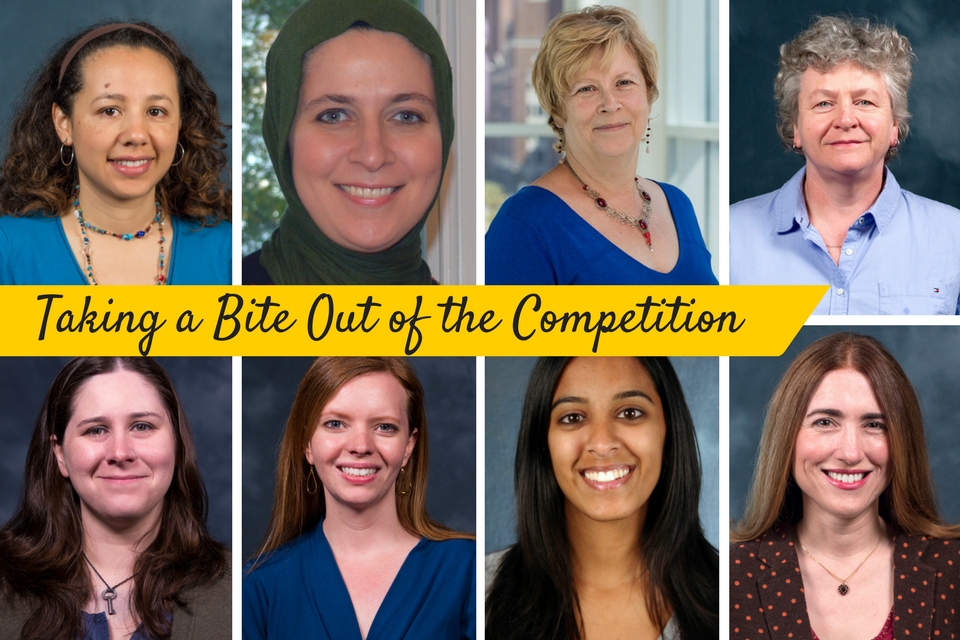 Shark Tank Competition Celebrates Pharmapreneurial Innovation at the School
Date Published: July 21, 2017Three winning teams awarded $50,000 to help support pioneering projects in each of the School's departments.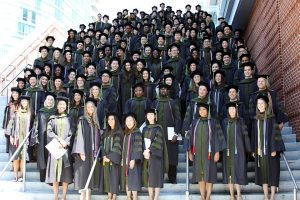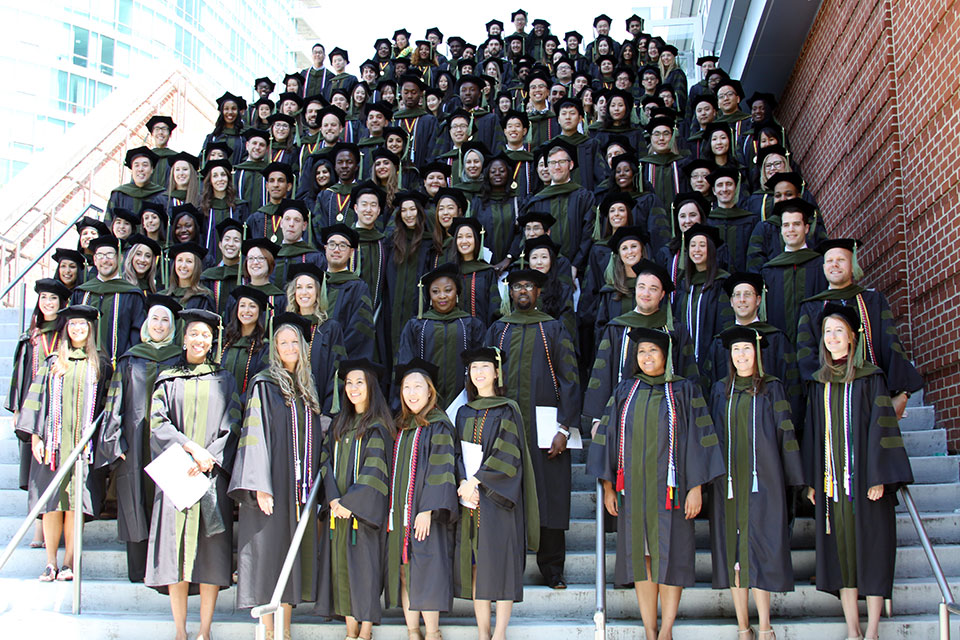 School of Pharmacy Celebrates the Class of 2017 at Convocation
Date Published: May 19, 2017More than 200 PharmD and graduate students receive degrees and embark on the next phase of their lives.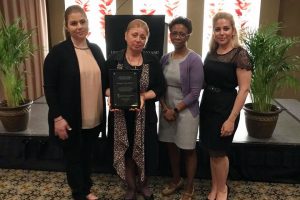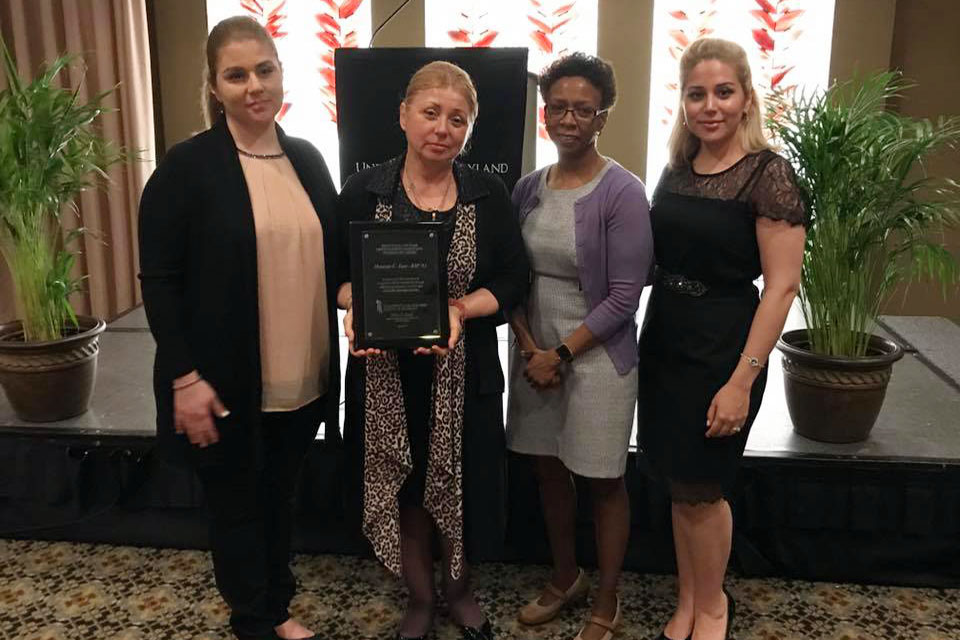 Kensington Pharmacist Posthumously Inducted into Dean's Hall of Fame
Date Published: May 18, 2017School of Pharmacy alumnus and independent pharmacy owner Huseyin Tunc honored for his entrepreneurial spirit and dedication to helping patients.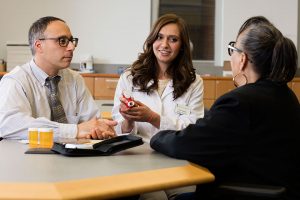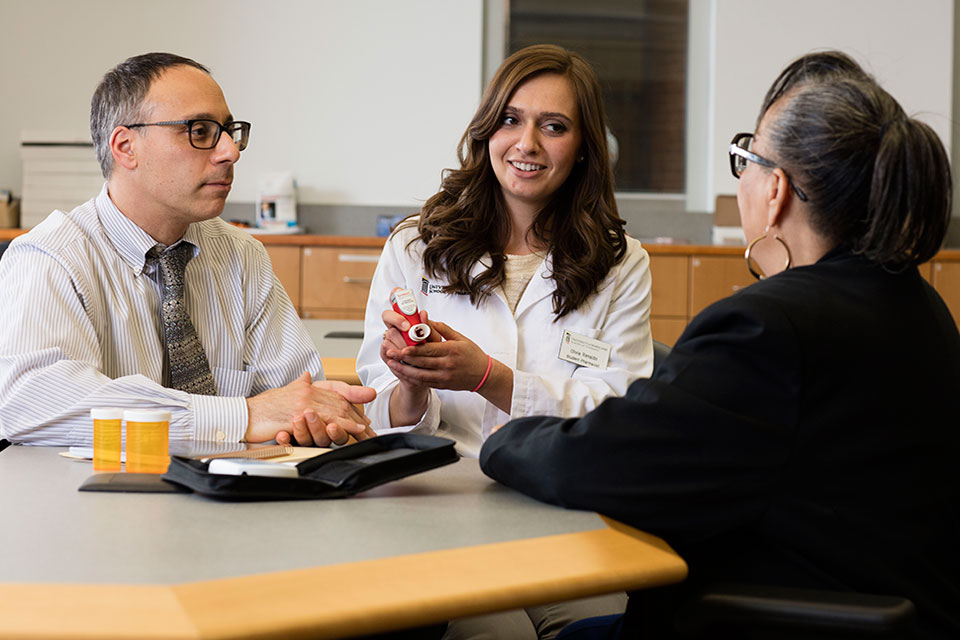 SOP Partners with UM Quality Care Network to Expand Pharmacy Services
Date Published: May 16, 2017Collaboration will allow pharmacists from the School to provide services and medication management support to approximately 125,000 patients.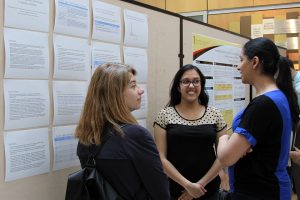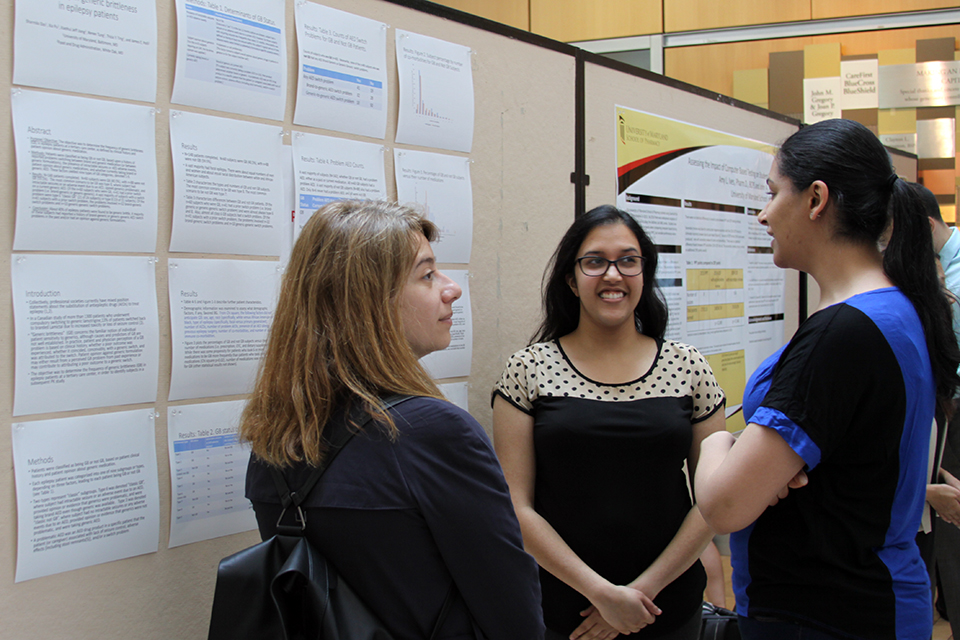 SOP's Annual Research Day Showcases Students and Trainees' Work
Date Published: April 26, 2017Day-long event featured the School's annual Andrew G. DuMez Memorial Lecture and offered opportunities for participants to network with potential collaborators.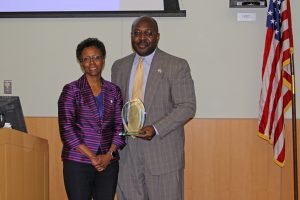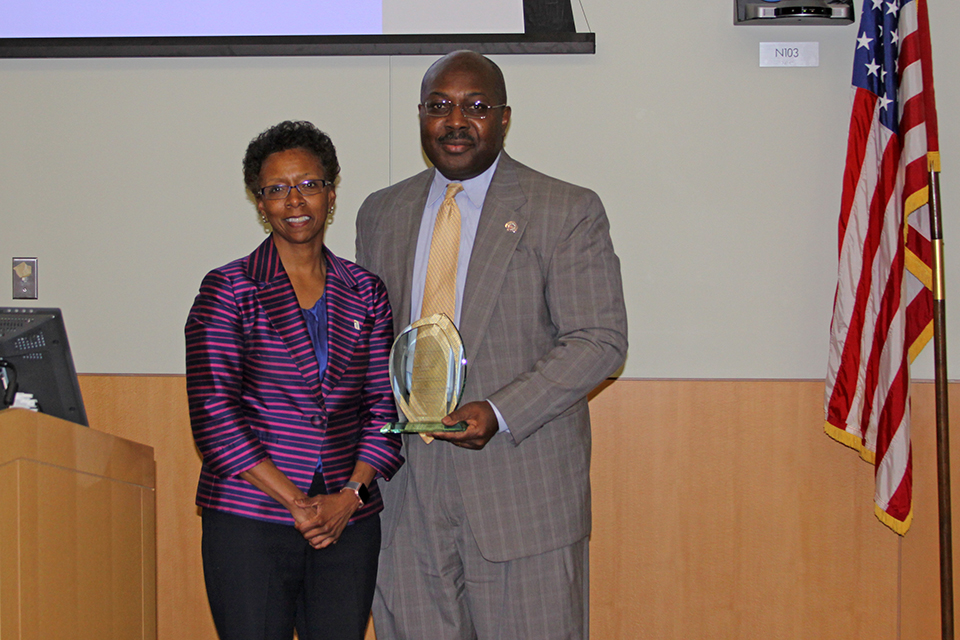 SOP's Annual Pumpian Lecture Offers Global Perspective on Pharmacy Education
Date Published: April 20, 2017Alumnus Dr. Anthony K. Wutoh discusses challenges facing pharmacy education around the world and offers insight on how universities can prepare students for today's increasingly global environment.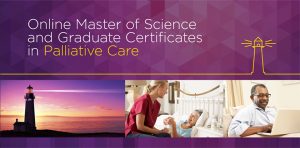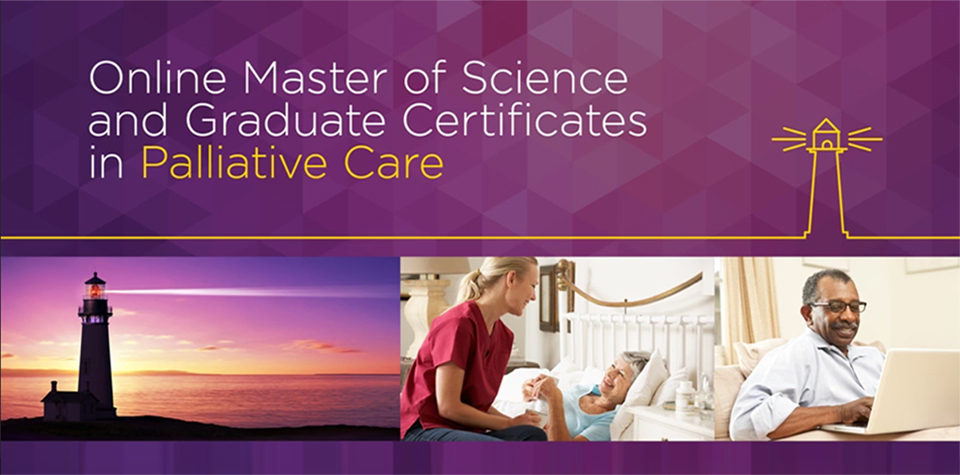 School of Pharmacy Launches New, Online Graduate Program in Palliative Care
Date Published: March 27, 2017Interprofessional program will provide students with the knowledge and skills needed to help improve the quality of life for patients and their families facing a serious illness.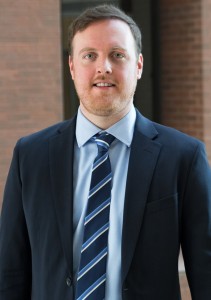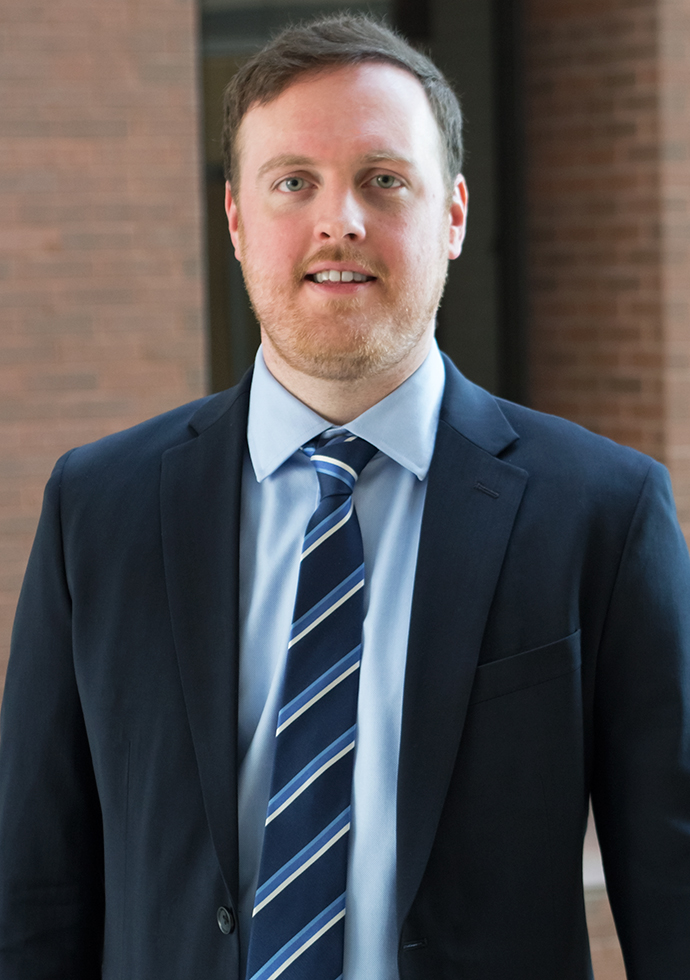 SOP's Reed Weighs In on Guidance for Statin, Heart Disease Drug Interactions
Date Published: March 24, 2017Issued by the American Heart Association, new scientific statement offers advice for managing potential interactions between statins and other commonly prescribed heart disease drugs.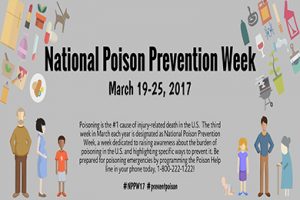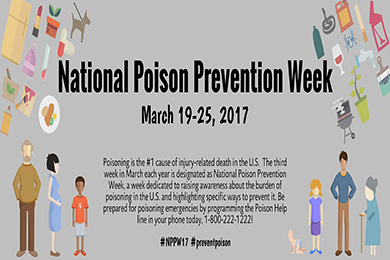 Maryland Poison Center Celebrates National Poison Prevention Week
Date Published: March 15, 2017Observed March 19-25, National Poison Prevention Week helps raise awareness about the dangers of poisonings and promotes steps that families can take to prevent them.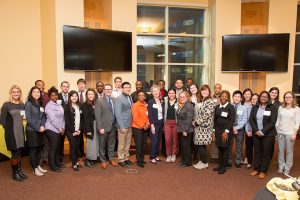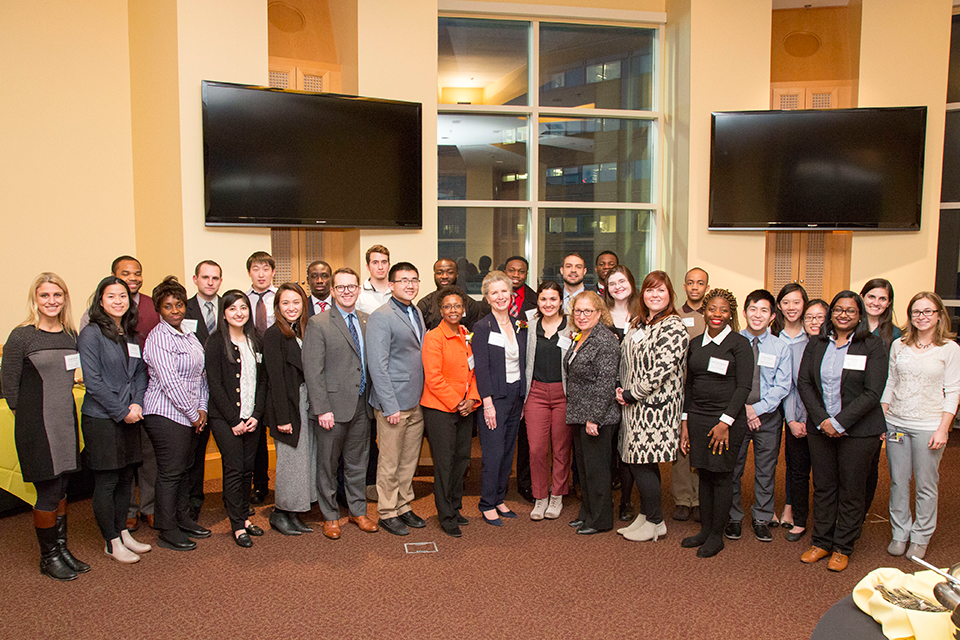 SOP Hosts Evening Reception for Scholarship Donors and Recipients
Date Published: February 17, 2017Event brings together some of the School's most dedicated donors and the students who have benefitted from their generosity.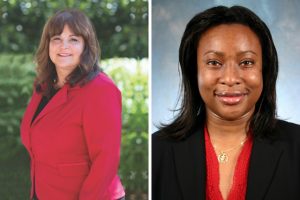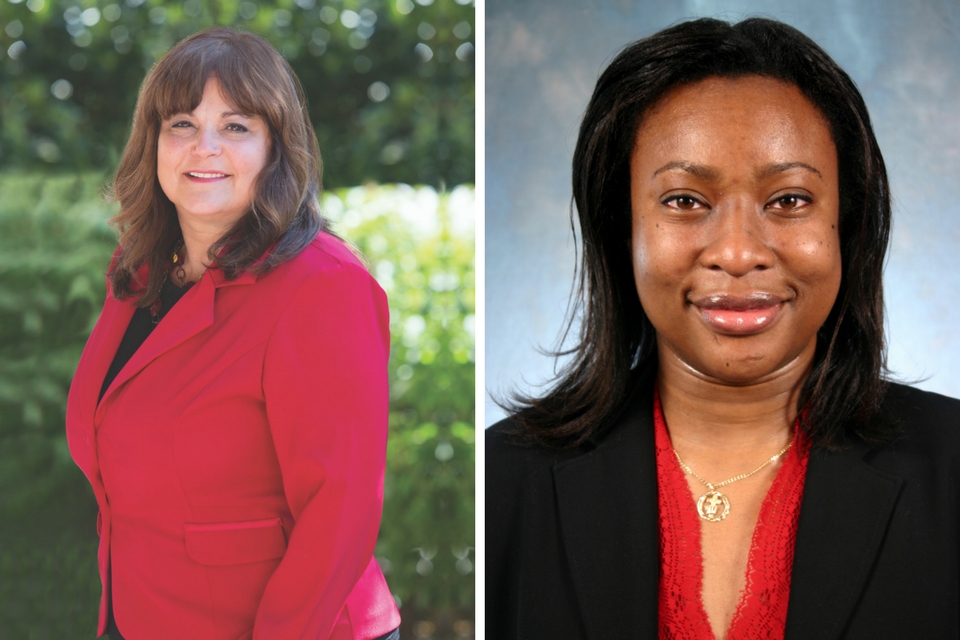 SOP Receives Grant Funding from Cardinal Health Foundation, Joins Learning Collaborative
Date Published: January 25, 2017E3 Grant from Cardinal Health Foundation will emphasize patient activation during transitions of care.
More Practice News:
Please visit the practice news archive to explore stories that highlight the previous practice initiatives led by faculty at the School of Pharmacy.