University of Maryland School of Pharmacy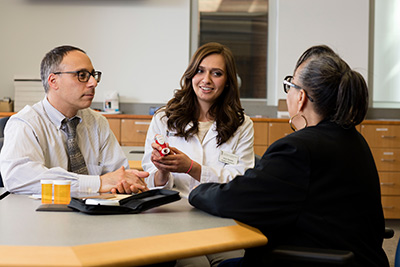 Become a catalyst for change
Every day, UMB harnesses the power of scholarship, research, and collaboration in the search for solutions to complex problems impacting individuals, families, and communities.
Your Gift Moves UMB Forward
School Events
31
May
Making Learning Healthcare Systems More Patient-Centered
8:00 AM |

Westminster Hall | 519 W. Fayette Street
Half-day conference aims to analyze emerging trends to shape how patients, caregivers, community members, and other stakeholders conduct patient-centric research in communities and health systems.
31
May
PATIENTS Day (2019)
12:30 PM |

UMB BioPark | 801 W. Baltimore Street
PATIENTS Day brings together community residents, patients, UMB researchers and trainees, advocates, and health care providers to learn from each other about the most important needs in the community.
5
Jun
Regulatory Science Online Networking Event
5:00 PM
Please join the MS and Graduate Certificate in Regulatory Science program for an online networking event, where you can have your questions answered and get advice about the program.
The curriculum challenges us to become the best pharmacists in the nation. The faculty teach us in a way that most students will never experience.
John Hodgson, Class of 2019