University of Maryland School of Pharmacy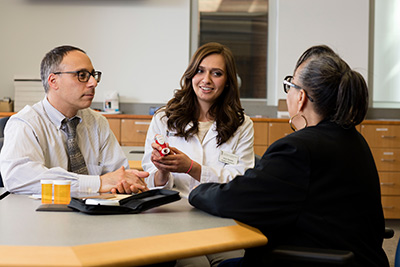 Become a catalyst for change
Every day, UMB harnesses the power of scholarship, research, and collaboration in the search for solutions to complex problems impacting individuals, families, and communities.
Your Gift Moves UMB Forward
School Events
29
Aug
Lamy Champions Kick-Off Meeting and Reception
3:00 PM |

President's Boardroom 220 Arch Street, 14th Floor Baltimore, MD 21201
Mark your calendars for a special reception honoring the current Lamy Champions of the Peter Lamy Center on Drug Therapy and Aging.
13
Sep
White Coat Ceremony
2:00 PM |

MSTF Auditorium
First year pharmacy students will receive their white coats during this annual ceremony.
The curriculum challenges us to become the best pharmacists in the nation. The faculty teach us in a way that most students will never experience.
John Hodgson, Class of 2019