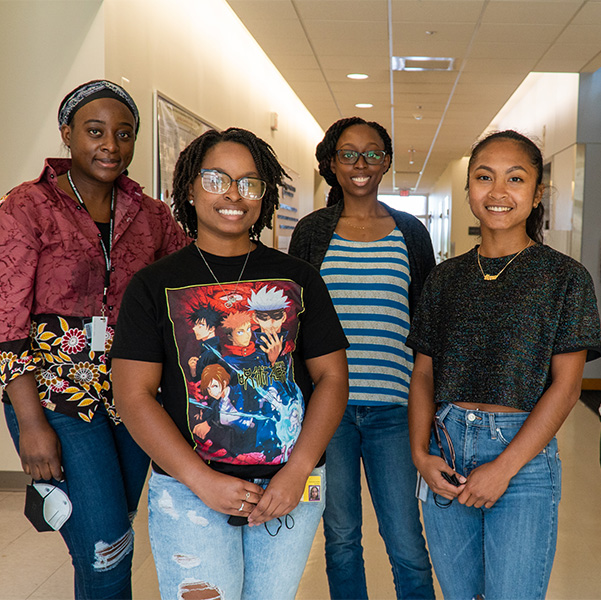 Training in a highly collaborative atmosphere, our graduates gain the knowledge and skills required for discovering novel biological pathways in human health and disease as well as for the development and delivery of medications for safe and effective therapy.
With state-of-the-art facilities, funding from the National Institutes of Health, the National Science Foundation, the Food and Drug Administration, and pharmaceutical industry, students receive mentorship that prepares them for outstanding careers in academia, the federal government, and the pharmaceutical industry.
PhD in Pharmaceutical Sciences Program Overview
This three-minute video presents an overview of the PhD in Pharmaceutical Sciences program at the University of Maryland School of Pharmacy, showcasing how the program prepares students to become leaders in the fields of drug discovery and development.
Current faculty and students are making headlines at the School of Pharmacy and beyond.
I was drawn to the PhD in Pharmaceutical Sciences program by its diverse areas of research and collaborative environment. Knowing that I could tackle my research interest from many angles – including biochemistry, chemistry, and molecular biology – greatly appealed to me. PSC faculty members are very knowledgeable and have a profound understanding of their research areas. All of the professors work together to answer any research questions that students have.
Obinna Obianom, PhD '18