The School of Pharmacy has provided the following resources to help visitors learn more about life in Baltimore.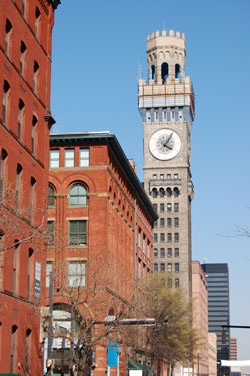 Virtual Tour
Buildings and facilities on our Baltimore campus.
Campus Map
All buildings and parking locations on campus.
Parking on Campus
Information on parking services.
Campus Transportation
UM Shuttle provides the University community with a variety of bus routes that travel to neighborhoods such as Federal Hill, Mount Vernon, and the BioPark, transporting University of Maryland students, faculty, and staff and University of Maryland Medical Center employees to and from the University fare-free.
UM Shuttle routes connect with Baltimore City public transportation such as the Charm City Circulator, the Maryland Transit Administration (MTA) MARC train, Light Rail, Metro Subway, and local bus service.
Charm City Circulator
A free bus loop that runs from our Baltimore campus to Harbor East and Little Italy, with stops in between.
Maryland Transit Administration
Public transportation, including subway and buses.

Life in Baltimore
Baltimore Collegetown
Information on events, dining, and other attractions at Baltimore aimed at college students
Live Baltimore
Including performances and museums
Go Downtown Baltimore
Neighborhood events and information
The Baltimore Sun
Local newspaper