The University of Maryland School of Pharmacy contains a number of administrative offices. These offices provide the support that is crucial to helping the School achieve its mission to lead pharmacy education, scientific discovery, patient care, and community engagement in the state of Maryland and beyond.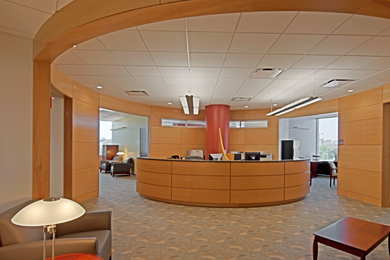 Academic Affairs
PharmD program and policies, academic scheduling, instructional technology, continuing pharmacy education, and institutional assessment.
Administration and Finance
Provides critical support services, including audio/visual services, budget and institutional reporting, computer and network services, facilities and laboratory services, and human resources/payroll.
Communications and Marketing
Building recognition of our innovative education, research, practice, and public service.
Development and Alumni Affairs
The School's link with all of its alumni, friends, and constituencies. It is responsible for fundraising from external sources and building philanthropic support for the School.
Experiential Learning Program (ELP)
Strives to develop in each student pharmacist the professional judgment and competencies needed to skillfully perform the functions and meet the responsibilities of a pharmacist in a wide range of practice environments.
Office of Graduate Programs
Provides support to graduate students in the PhD, MS, and Certificate programs
School of Pharmacy Finance Office
The School of Pharmacy Finance Office oversees School budget/financial management (including the All Funds budget), institutional reporting, and Foundation accounting. It also provides Dean's Office business management.
Student Affairs
PharmD program information for incoming students, course registration, and financial aid.