The PATIENTS Program envisions a world in which patients and stakeholders are heard, inspired, and empowered to co-develop patient-centered outcomes research (PCOR).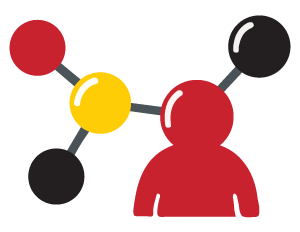 The PATIENTS Program is an interdisciplinary research team of community partners and researchers housed at the University of Maryland School of Pharmacy that works to change the way we think about research by creating a path for health equity in West Baltimore.
The goal of health equity research is to eliminate the inequities (social and economic factors) faced by underserved populations. Our priority is to engage underserved populations in research to improve the wellbeing of people and communities.
PREPARE Trial Collaboration
In collaboration with The PATIENTS Program and other stakeholders, the PREPARE trial will enroll 8,680 fracture patients to determine the most effective preoperative skin cleansing (antiseptic) solution to reduce the risk of surgical site infections.
UMB and JHU Collaborate on Coveted Grant
Five-year, $9 million Clinical and Translational Science Award (CTSA) supports a nationwide network of top-tier medical research institutions that work together to get more treatments to more patients more quickly.
Examining Diversity, Recruitment, and Retention in Aging Research
Grant awarded to The PATIENTS Program by the National Institute on Aging aims to reduce health disparities faced by diverse groups of older adults and address barriers elderly residents experiences in participating in health research.
How Can I Get Involved?
The PATIENTS Program can connect you with research opportunities that can benefit you and your community. Subscribe to our mailing list to receive our bi-monthly newsletter, as well as information about research projects that may interest you.
Join Our Mailing List
Our Mission: The PATIENTS Program partners with patients and care providers to answer questions about the best treatment options to improve health and quality of life.
We engage people from all communities, especially those from underserved and minority populations, in every step of the patient-centered outcomes research (PCOR) process. Through our collective efforts, we create an effective learning health care community.
We listen to our patients' voices so that we ask relevant and meaningful questions.
We align research priorities with the values of patients and communities.
We transform research to make it more relevant and patient-centered.
We train patients, stakeholders, and researchers to become co-developers of PCOR.
Make A Gift
Generous financial contributions from faculty, staff, friends, and community members help The PATIENTS Program continue its important work. Please consider making a gift today.
Donate to The PATIENTS Program