University of Maryland School of Pharmacy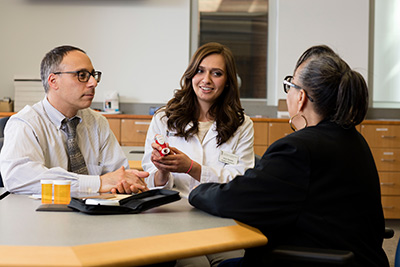 Become a catalyst for change
Every day, UMB harnesses the power of scholarship, research, and collaboration in the search for solutions to complex problems impacting individuals, families, and communities.
Your Gift Moves UMB Forward
School Events
10
Dec
December Timely Topics Presentation
11:00 AM
Join us for the second virtual event in our "Timely Topics" series. Hear from C. Daniel Mullins, PhD, as well as key members of his research team about Covid-19 research related activities.
The curriculum challenges us to become the best pharmacists in the nation. The faculty teach us in a way that most students will never experience.
John Hodgson, Class of 2019