University of Maryland School of Pharmacy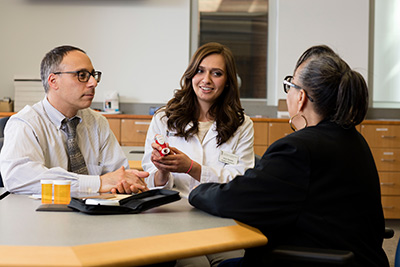 Become a catalyst for change
Every day, UMB harnesses the power of scholarship, research, and collaboration in the search for solutions to complex problems impacting individuals, families, and communities.
Your Gift Moves UMB Forward
School Events
6
Dec
All School Online Trivia Night
7:00 PM
Grab your computer, a comfy seat, family and friends, some snacks and join the School of Pharmacy's Office of Development and Alumni Affairs for our first online team trivia night.
The curriculum challenges us to become the best pharmacists in the nation. The faculty teach us in a way that most students will never experience.
John Hodgson, Class of 2019