University of Maryland School of Pharmacy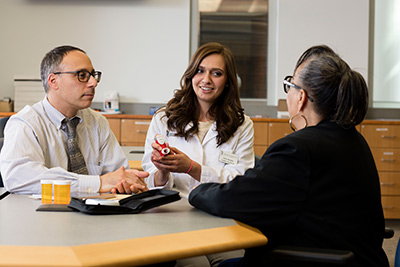 Become a catalyst for change
Every day, UMB harnesses the power of scholarship, research, and collaboration in the search for solutions to complex problems impacting individuals, families, and communities.
Your Gift Moves UMB Forward
School Events
5
Mar
PHSR Seminar Series
12:00 PM |

Pharmacy Hall Room N211
Christopher Khoury, MSc, MBA, will present "AMA Perspectives on Major Trends in Healthcare, Business and Policy Environment."
The curriculum challenges us to become the best pharmacists in the nation. The faculty teach us in a way that most students will never experience.
John Hodgson, Class of 2019