These are rooms N106, N306, N310 and N314 in Pharmacy Hall North. N106 has a seating capacity of 40; N306, N310, and N314 can seat 32.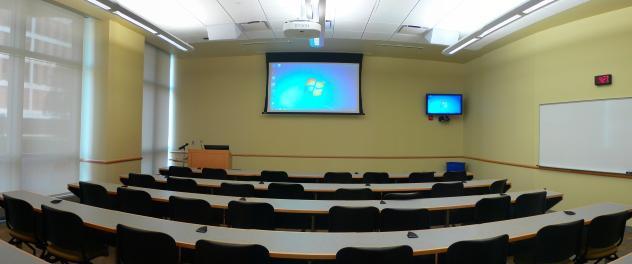 These rooms contain:
These rooms are overflow capable and can be used for Mediasite recordings and videoconferences. Use of overflow must be made in advance by the Dean's Office, and there is a limit of three Mediasite recordings and four videoconferences at the same time.