Researchers in the Bio- and Nano-Technology Center (BNTC) are involved in a number of cutting-edge studies aimed at developing enabling technologies to support the translation of basic science findings into medicines for patients.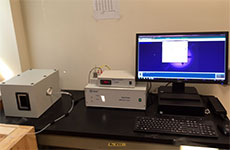 Flow Water Proton NMR as Contact Free Real-Time In-Line PAT for Continuous Biomanufacturing
Funding Source: National Institute for Innovation in Manufacturing Biopharmaceuticals (NIIMBL)

This project aims to develop a contact-free in-line process analytical technology for continuous biomanufacturing. A prototype of the device is pictured to the right, including the magnet and flow system, spectrometer control console, and data processing PC.

Learn more about Flow Water Proton NMR project.
---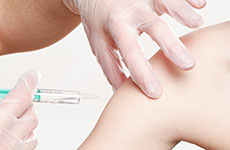 Immunomodulatory Biomaterials

This project aims to apply engineering principles to program the immune system. Researchers in the Pearson Lab develop novel immunomodulatory polymers to modulate immune responses with the goal to create anti-inflammatory materials and polymer-based vaccines.

Learn more about the Immunomodulatory Biomaterials project.
---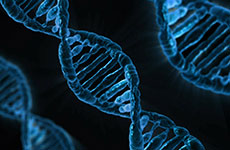 Nondestructive Analytics for Vaccines and Complex Drugs
Funding Source: FDA



---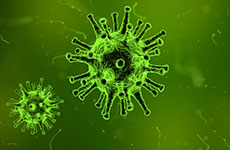 Targeted Drug Delivery

This project aims to develop novel nanomedicines to provide precise delivery of therapeutic payloads (i.e., small molecules, peptides, proteins, and others) to target cell populations to increase therapeutic efficacy while minimizing off-target effects.

Learn more about the Targeted Drug Delivery project.
---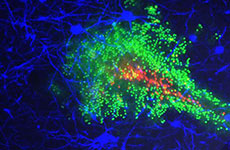 Translational Therapeutics Research Group (TTRG) at the University of Maryland School of Medicine

The TTRG is a multidisciplinary team of clinicians, engineers, and cancer biologists actively working together to solve life-limiting treatment challenges in the neuroscience and cancer fields.

Learn more about the TTRG project.