Thank you for visiting the Caregiver Corner of the Peter Lamy Center on Drug Therapy and Aging at the University of Maryland School of Pharmacy.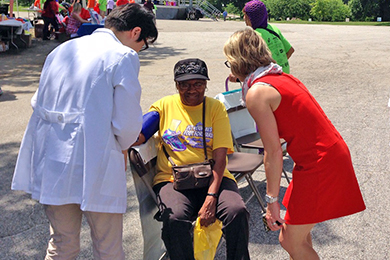 The Caregiver Corner aims to provides all individuals who care for older adults with important information and resources to assist them in managing the multitude of needs often required by this vulnerable population.
Caregiver Blog: Each quarter, Rudi Lamy, MLS, MAS, the son of Peter P. Lamy, PhD, ScD, for whom the Center is named, will author a post for the Lamy Center's "Caregiver Connection" blog series to provide readers with valuable insights and important resources related to caring for older adults.
Online Resources: Provides links to a number of brochures and other online materials designed to help caregivers and families manage care for the older adults in their lives.