Patient-Driven Values in Healthcare Evaluation (PAVE) is committed to developing sustainable partnerships with stakeholders and the patient community.
PAVE is actively working to expand our partnerships in underserved and uninsured patient communities.
About Our Funder: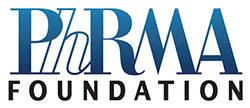 PAVE is supported by the PhRMA Foundation Value Assessment program, which supports the development of multidisciplinary, collaborative Centers of Excellence to build evidence, tools, and partnerships to inform value assessment strategies and value-driven decision making.
The Center Awards are designed to improve patient outcomes while reducing inefficiencies in health care by better assessing the value of medicines and health care services.
PAVE-ING the Way in Value Assessment
This three-minute video explains why it is important that the patient's perspective be included in value assessments, and how PAVE is working to address the gaps that exist in this critical area.
About Our Current Partners:
| | |
| --- | --- |
| | Founded in 1920, the National Health Council (NHC) is the only organization that brings together all segments of the health community to provide a united voice for the more than 160 million people with chronic diseases and disabilities and their family caregivers. Made up of more than 125 diverse national health-related organizations and businesses, the NHC's core membership includes the nation's leading patient advocacy organizations, which control its governance and policy-making process. |
| | The PATIENTS Program partners with patients and care providers to answer questions about the best treatment options to improve health and quality of life. We engage people from all communities, especially those from underserved and minority populations, in every step of the patient-centered outcomes research (PCOR) process. Through our collective efforts, we create an effective learning health care community. |
| | Founded in 1841, the University of Maryland School of Pharmacy is the fourth oldest school of pharmacy in the nation. The School is one of seven professional schools and a graduate school located at the University of Maryland, Baltimore (UMB), a thriving center for life sciences research and community service. Through its education, research, and service programs, the School of Pharmacy strives to improve the health and well-being of society by aiding in the discovery, development, and use of medicines. |
About Funding for Patient-Driven Values in Healthcare Evaluation (PAVE)
Watch this short video to hear Lauren Neves, JD, director of policy at the Pharmaceutical Research and Manufacturers of America (PhRMA), explain why her organization's foundation takes prides in supporting initiatives like PAVE.